Exclusive Reader Offer – Cajon Drum '3 for 2' Offer
We are kicking 2020 off with a great offer for our customers – a fantastic '3 for 2' deal on Cajon drums.
Purchase two tough stainless-steel Cajon Drums and we will send a third completely free of charge – creating an instant drum circle, perfect for impromptu outdoor performances.
Responsive and easy to play with an in-built snare at the top and a low bass sound around the middle, these outdoor drums are vandal-resistant and perfect for street scenes and less supervised areas.
Valued for its anti-corrosive properties, the Cajon Drums are made from marine grade 316 stainless steel. This material is durable, will not tarnish and is easy to clean, making it ideal for coastal locations where sea spray or salt in the air may corrode other metals.
Players will experience the high energy and power of group drumming - something which transcends age, language, and ability. The drums offer a wide range of sounds with no training required – simply sit down and start playing.
Percussion Play is offering a '3 for 2' offer to all newsletter subscribers! Simply add a Cajon Drum Circle to your shopping cart then use discount code CAJON342 at the checkout for the offer to be applied. Offer closes 31 March 2020.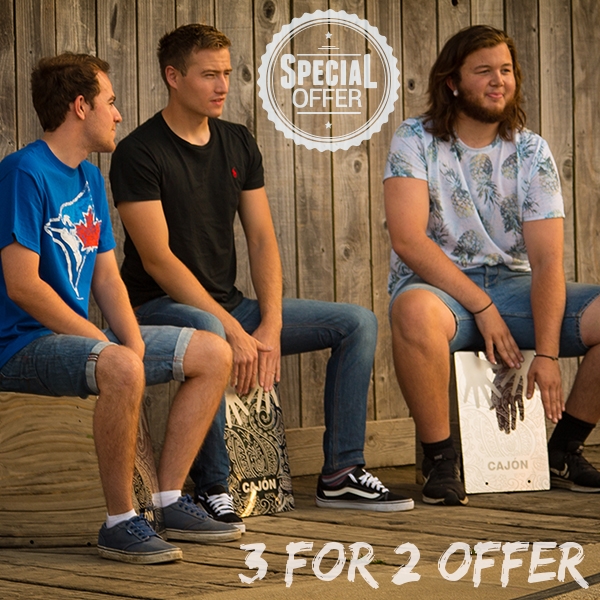 *Terms and Conditions Apply
Offer subject to availability. Whilst stocks last