Celebrate the momentous occasion of King Charles III's coronation with our Limited Edition Union Jack-designed outdoor 'Coronation Congas'
The coronation of King Charles III will take place on Saturday, May 6, 2023, at Westminster Abbey in London and will be a time for celebration across the country and the Commonwealth. To mark this historic occasion, Percussion Play is launching a new limited-edition version of their popular outdoor conga drums, appropriately called 'Coronation Congas.'
Coronation Congas are a trio of single-headed drums mounted onto two stainless steel posts to be installed either directly into the ground or surface fixed. Played with the hands, the drums have heavy-duty ABS plastic caps, each wrapped in a vinyl union jack graphic and coated with a clear lacquer.
Suitable for outdoor locations such as parks, trails, school playgrounds, and outdoor community spaces.
With a new Coronation Anthem by Andrew Lloyd Webber and eleven other pieces personally commissioned by King Charles from world-renowned British composers, plus a Coronation Concert at Windsor Castle, the Coronation promises to be a musically elaborate affair. These celebratory Congas will offer a fantastic opportunity for communities to create musical memories together on this historic occasion.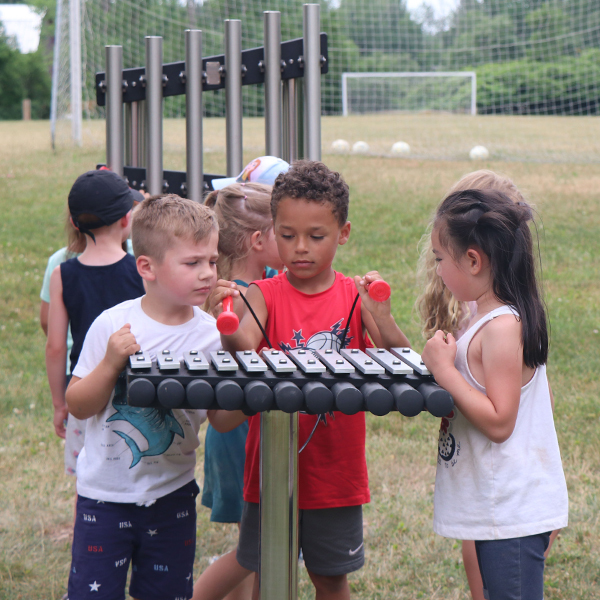 Making music around the campfire is just one traditional pastime at camps that guests often find to be one of the highlights of their stays. The warmth...
---