Dementia Care Show - Making Music Outside with Seniors
Percussion Play were amongst hundreds of companies and organisations at Healthcare Innovation this year, an exhibition for the most dynamic, inspiring developments in healthcare.
Percussion Play bought along a small selection of their outdoor musical instruments with some being showcased on the bandstand in the 'Dementia Village', a complete "village" dedicated to dementia and demonstrating a dementia friendly community.
Physical interaction with music, anything from drumming to fooling around with xylophones or marimbas is increasingly being recognised as having a positive and supportive impact on patients with dementia. Music nourishes the brain!
With a huge increase in the ageing population over the last decade, there is a race to figure out how to promote healthy aging of the brain, and prevent mental illness such as depression or dementia. With such a need for initiatives that support older people's mental wellbeing, music-making can often help in this respect. Recent research from Finland found music making helped keep them mentally active, improving concentration and memory. Musical expression can evoke memories, feelings, and sensations.
Playing music, for some people, is a natural answer to all the recommendations for seniors to keep a healthy lifestyle: to stay active, be socially engaged and to have some hobbies.
Many Care Homes, Nursing Homes and Senior Centres have installed outdoor musical instruments into their grounds, enjoying the benefits that creating dementia friendly sensory gardens for residents and visitors to enjoy together. People of all ages relate to and enjoy music, so grandparents and grandchildren can make some wonderful music together.
With our specially designed outdoor musical instruments, the world of music is more inclusive than ever. The majority of our outdoor percussion instruments and chimes are suitable for elders or older adults, including those with no musical experience as well as those who were musically active but have not been for a long time.
Our outdoor xylophones, marimbas and drums are all perfect for a sensory garden. All that`s required for playing these instruments is small arm movements, a little grasp for the beaters and some sense of rhythm, the world of music is more inclusive than ever!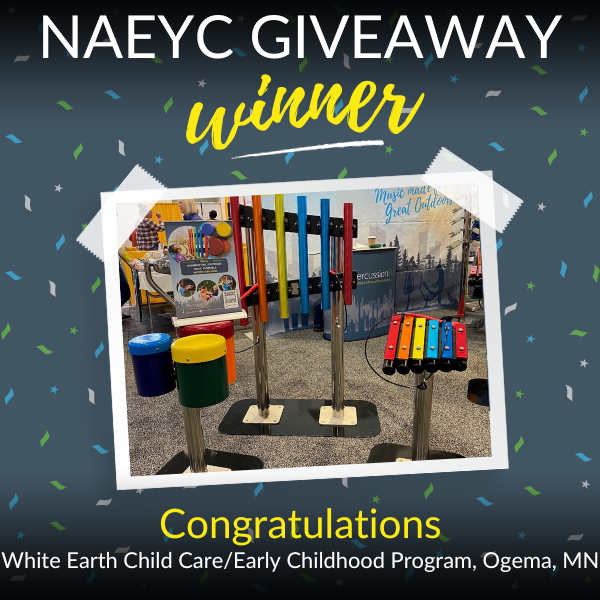 Last week we attended the NAEYC Annual Conference and Expo in Nashville, where early childhood educators from around the world gathered to connect, collaborate,...
---