First USA Floor Piano Installed in Elementary School Inclusive Music Garden
Park Hill Elementary School in Derby, KS has the distinction of being the first to have a Percussion Play Baby Floor Piano installed in the United States and it's already had plenty of happy little feet running across its keys!
The Baby Floor Piano will allow students to compose their own music as they choose to jump, dance, walk or wheel across the keys. Made of heavy-duty stainless-steel construction, our floor pianos are installed flush to the ground, are fully inclusive and wheelchair accessible.
The musical garden at Park Hill Elementary was created by ABCreative specifically for children of all abilities. All of the musical instruments are accessible to those in wheelchairs, using walkers or other mobility devices.
"It's awesome to hear the music playing and it's a beautiful, engaging space for students." says Sandy Rusher, Principal, Park Hill Elementary
Read more over on our Case Studies page - showcasing some of the amazing outdoor projects across the globe featuring our instruments.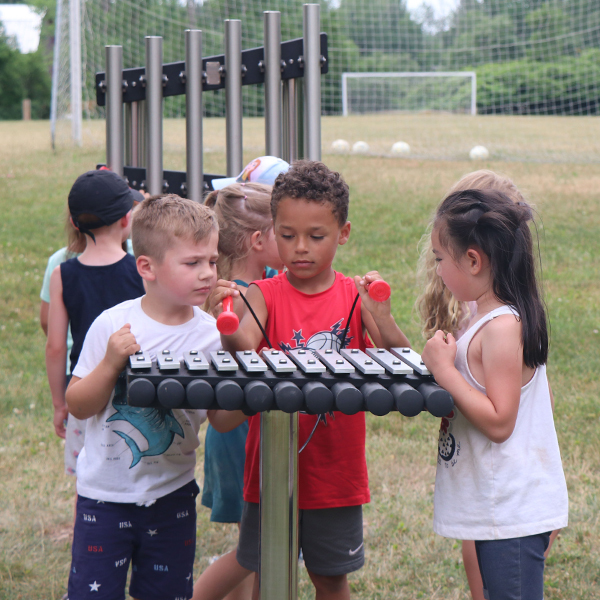 Making music around the campfire is just one traditional pastime at camps that guests often find to be one of the highlights of their stays. The warmth...
---