Global Intergenerational Week
To celebrate Global Intergenerational Week starting on April 25, we are highlighting the positive effects of intergenerational music-making and its ability to promote inclusive play and bring benefits to both the very young and older adults.
The week's goal is to inspire individuals, groups, organizations, and local/national government to fully embrace intergenerational practice, connecting people of all ages, especially the younger and older generations, helping us reconnect, combat loneliness, and break down age barriers.
With a different focus every day of the week, each provides opportunities to share ideas and give inspiration. For example, and probably most poignant to Percussion Play, Wednesday, April 27, invites us to 'Celebrate intergenerational spaces' and join the growing movement in creating intergenerational spaces within our communities for work, rest, or play. Music "speaks" to all of us, regardless of age, language, or mobility. Outdoor musical instruments in parks, playgrounds, museums, and family attractions help create perfect 'intergenerational spaces' for music-making and fun.
It has been proven that when senior citizens take part in cross-generational learning activities with children and adolescents, it can help improve their physical, cognitive and social wellbeing. It can also enhance the quality of life of those who have Alzheimer's and dementia. Intergenerational interactions and play help senior citizens have a renewed sense of purpose, encouraging both children and adults to explore new challenges. Research has shown a broader benefit to communities, helping build a sense of community place-making and improving relations between the elderly and the young.
It has been proven in younger people that intergenerational play can accelerate the development of social skills, emotional processing, and communication and help improve self-esteem.
As we emerge from the pandemic, now more than ever, we must develop and celebrate relationships between generations to rebuild our communities, reduce isolation and loneliness, improve health and mental well-being, help young people catch up with their learning, and reduce ageism. Making music brings people together like nothing else, and offering quality musical opportunities - on real instruments – for spontaneous music-making can successfully bridge intergenerational gaps.
Jody Ashfield, Founder, and MD of Percussion Play, said: "We are proud our instruments can help support intergenerational play and we encourage everyone to understand the important benefits intergenerational play can bring to both young people and the elderly. As world leaders in the manufacturing of outdoor musical instruments, we aim to champion inclusive play and create instruments that can be used by everyone, regardless of age".
You can read more research on the benefits of music on the benefits of intergenerational play here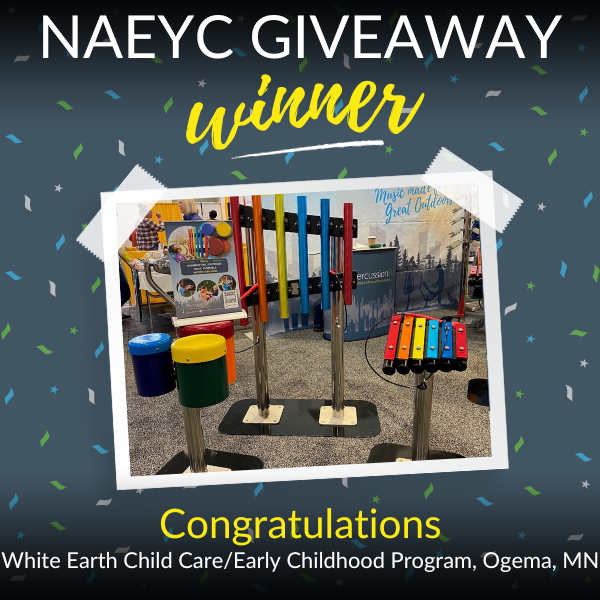 Last week we attended the NAEYC Annual Conference and Expo in Nashville, where early childhood educators from around the world gathered to connect, collaborate,...
---