How Music Brings All Ages Together
To celebrate Global Intergenerational Week starting on April 25, Percussion Play is highlighting the benefits of music in promoting intergenerational play in the great outdoors.
Research shows communities can be strengthened when young and old bond through play. It reduces isolation and loneliness and can help improve health and mental well-being. It's also beneficial in reducing ageism.
Percussion Play's instruments are used in settings around the world, such as parks, trails, and libraries, and they are consistently highlighted as bringing together people of all ages. With instruments that are tuned pentatonically, there are no 'wrong notes.' Any combination of notes played sounds harmonious – this is especially important when young children experiment with creating music.
Jody Ashfield, Founder and CEO of Percussion Play, said: "Play settings featuring outdoor musical instruments in parks, playgrounds, and family attractions demonstrate how music can bring together people of all ages. We are proud our instruments encourage intergenerational play and hope that during Global Intergenerational Week, people of all ages will get outdoors and have fun creating some great music together."
To read more about the positive effects of intergenerational music-making, check out our White Paper Play, Percussion and 'Post-Age' Pedagogy or our article Intergenerational Outdoor Musical Play - The Key to Great Family Connections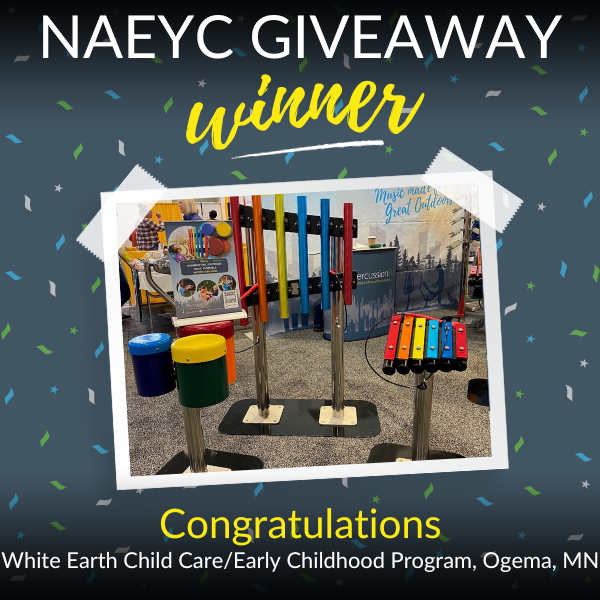 Last week we attended the NAEYC Annual Conference and Expo in Nashville, where early childhood educators from around the world gathered to connect, collaborate,...
---