The Great Fall Giveaway is Underway - Don't 'Leaf' it Too Late to Enter!
The Great Fall Giveaway is an exclusive contest being run by Parks and Rec Business Magazine for Parks & Recreation Departments, Summer Camps, and School Districts in the United States.
If you represent any of the above and would like a chance to win one of our Soprano Quartet Ensembles then head on over to the Parks and Rec Business Magazine website to enter!
The Soprano Quartet is easily our most popular ensemble and is suitable for beginners as well as those who are a little more musically advanced. An ensemble allows all players the opportunity to explore several outdoor percussion instruments, experiment with different playing techniques, practice improvisation, and learn the fundamentals (and sheer enjoyment) of outdoor group multi-percussion performance.
This ensemble includes a Cadenza, a Small Babel Drum, Soprano Pentatonic Freechimes, and a pair of medium Congas.
Enter The Great Fall Giveaway!
How it Works
Simply enter your park or camp details for a chance to win
Only parks & recreation departments, camps, or schools located in the 48 contiguous United States are eligible to enter.
The Great Fall Giveaway winners will be selected through a random drawing on or about November 21, 2021
Other terms and conditions apply. Please click here for complete contest terms and conditions.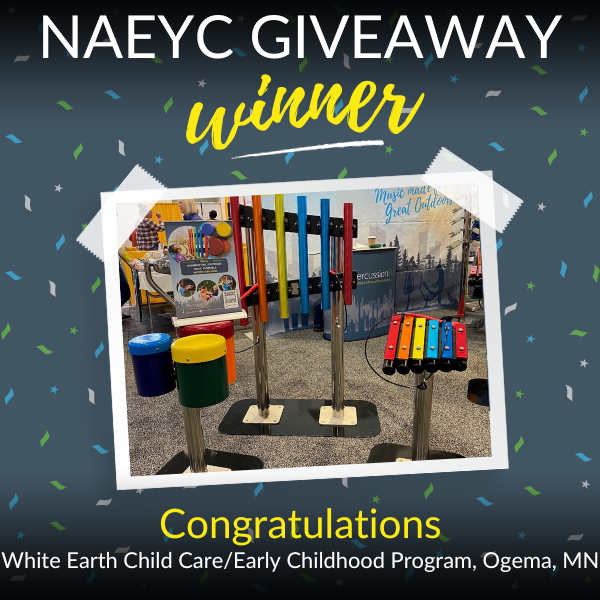 Last week we attended the NAEYC Annual Conference and Expo in Nashville, where early childhood educators from around the world gathered to connect, collaborate,...
---