Help wake up your spring senses with our '5 Ways to Celebrate Spring with Music and Movement'
1 Go for a listening walk
There are all kinds of sounds to be discovered outside, especially in the Springtime. Listen for and talk about the spring sounds that are all around - then use your outdoor musical instruments to create melodic representations of these sounds. This will help children recognize the various sounds and pitches of nature.
2 Take advantage of springtime showers
Those brief, light spring showers do more than bring spring flowers, they also leave perfectly sized puddles that are great for jumping, stomping, splashing, and giggling! Use your instruments to help develop improvisation and imaginative movement. You could create a rainstorm, recognizing the steady beat of rain, and tapping rhythms while introducing dynamics. Talk about how before the rain there is silence, then it starts off softly and grows louder gradually (crescendo) then as it dies down gets softer gradually (decrescendo).
3 'Spring Clean' your Music Goals
Why not plan a spring outdoor music concert for the children to perform and show off all that they've been learning during the Spring term. Concerts can be fun and enriching; an opportunity for families, staff, and friends to join together and celebrate student achievements.
4 Rainbow Lesson
Spring is a great time to have fun with early science and musical activities for children themed around weather and rainbows. The color-coded rainbow notes on our Cavatina and Capella xylophones will help begin to teach beginners to play music. Great for hand-eye coordination, motor skills, color identification, and color matching - all whilst outdoors in the fresh air!
5 Plan a new outdoor music garden
Now is the time to start planning for a new outdoor music area or garden ready for the summer. Music gardens provide friends and classmates an opportunity to improvise and experiment with music together; encouraging communication, cooperation, increase creativity and improve listening skills. At an early age, children are just learning to enjoy and appreciate music and therefore do not need a formal learning environment. Children often feel less inhibited outdoors and musical playground equipment will help you introduce basic musical concepts whilst being sure that the focus is on the fun.
Happy listening and playing and enjoy this special time of year, and remember: Always wear sunscreen.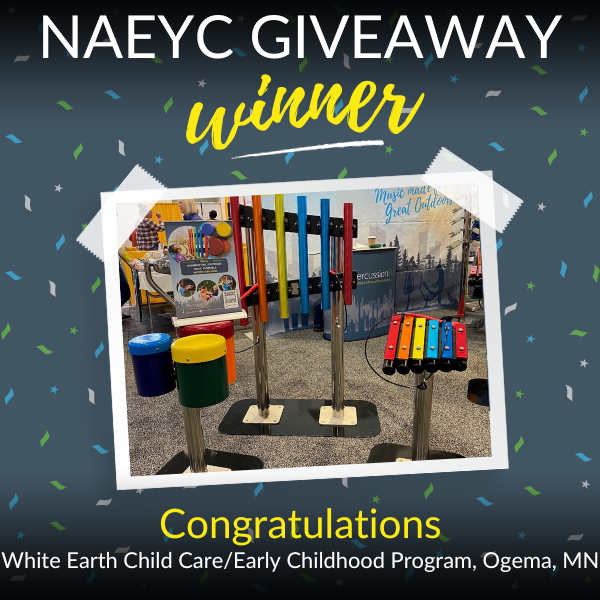 Last week we attended the NAEYC Annual Conference and Expo in Nashville, where early childhood educators from around the world gathered to connect, collaborate,...
---