Playrope | Percussion Play's Leading Distributor in Australia
Percussion Play director Robin Ashfield has just completed an extensive visit with their primary reseller in Australia, Playrope pty - Australia's top playground solutions supplier offering first class products selected from all over the world.
"Just getting it here is only the beginning of the story" explains Graeme Gilson, Managing Director "our clients are selective and demand the very best. This is why we partnered with Percussion Play to bring their beautifully made and tonally perfect outdoor musical instruments to the most exciting playgrounds in Australia today."
Gilson says "Whilst Robin has been with us, we have had numerous meetings with landscape architects in Sydney, Brisbane and Melbourne. Robin also spent sometime with our subsidiary company in Auckland New Zealand. We expect to see more outdoor musical instruments in our playgrounds, they provide an alternative to the high level of activity that the rest of our products provide, allowing everybody to experience the joy of making music in the great outdoors".
Probably the instrument that gained the most attention was the new Percussion Play Floor Piano. "Suitable for parks, open spaces, shopping malls in fact just about anywhere that we can create a flat surface" says Gilson. "We know there is going to be a high demand for these, we're just wondering how many to order!"
Part of Robin's trip was spent educating landscape architects on the benefits of the pentatonic scale in an outdoor setting. "There are no wrong notes" says Robin "it doesn't matter what notes you hit or in what order, because of the way the instruments are tuned there are no wrong notes. This makes outdoor music making simple, everybody can do it. When you see somebody playing our instruments they are always smiling, toddlers, teenagers, adults and the elderly can all benefit from the pleasure of making these beautiful instruments."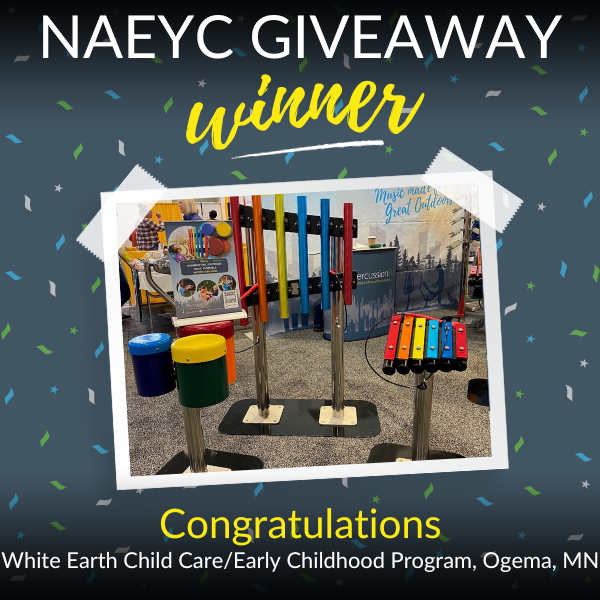 Last week we attended the NAEYC Annual Conference and Expo in Nashville, where early childhood educators from around the world gathered to connect, collaborate,...
---