Music Makers Young and Old - Head to your local Music Park and Celebrate 'Make Music Day' in The Great Outdoors!
World Music Day, also known as 'Fête de la Musique' or Make Music Day, is an annual music celebration in cities worldwide on June 21, the first day of summer. The celebration encourages people of all ages, backgrounds, and skill levels to make, enjoy, perform, teach, and learn music.
The idea originated from American musician Joel Cohen over 30 years ago while working at France Musique, a national French radio station. The first 'Fête de la Musique' was celebrated on June 21, 1982, and has since become an international phenomenon. The music played on World Music Day must be free and covers all genres, offering access to people of all social backgrounds.
The day-long celebration takes place in over 1000 cities across 120 countries. It includes over 18,000 concerts ((in 2022, the USA alone saw 104 cities organize 3,819 free concerts), showcasing over 5 million musicians to an audience of about 10 million people. Celebrations of music in all its forms take place, with free public concerts organized in parks, stadiums, and public areas, for music lovers and learners.
As world leaders in manufacturing outdoor musical instruments, we encourage everyone to get outside on June 21 and make music!
You can read more research on The Benefits of Music for Mental Health

You can read more about Make Music Day here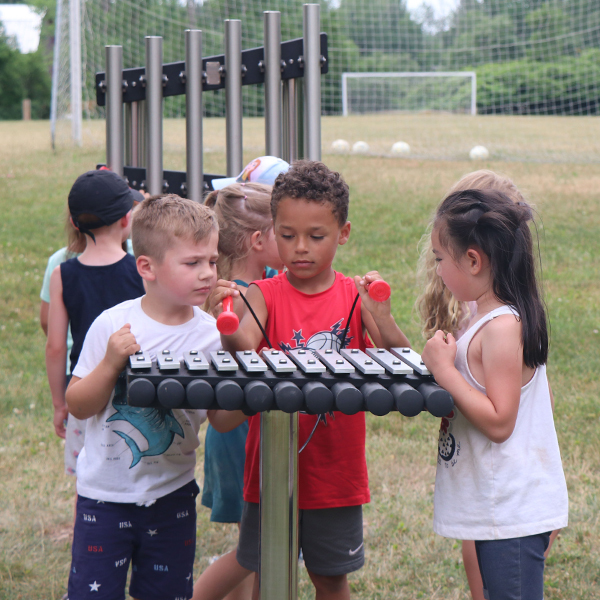 Making music around the campfire is just one traditional pastime at camps that guests often find to be one of the highlights of their stays. The warmth...
---