Mental Health Awareness Week
Mental Health Awareness Week runs from Monday 10th May to Sunday 16th May 2021 and the theme for this year's event is 'nature' – which seems fitting after a year of lockdowns that has seen us forced indoors for extended periods.
Life can be tough in many different ways and all of us find our mental resilience being challenged at times. Recognizing how nature is so central to our psychological and emotional health, the Mental Health Foundation is hoping to inspire more people to step outside and connect with nature in new ways and notice the beneficial effect that this connection can have on their mental health.
Percussion Play realized long ago the positive impact that being outside has on our mental well-being. The evidence that demonstrates the powerful benefits of nature on our mental health; increased creativity, empathy, and sense of wonder, alongside the fact that music has been proven to enhance mood, increase feel-good endorphins and improve emotion regulation, are powerful indicators that music made on outdoor musical instruments is not only enjoyable but a beneficial and holistic approach to improving our mental health.
The therapeutic effects of creativity and self-expression are essential for our mental health and emotional wellbeing so that we can express our thoughts, feelings, and ideas. When we don't express ourselves, we repress important parts of who we are and cause ourselves considerable struggles and lasting mental and emotional pain, such as anxiety and/or depression. Finding creative, healthy, productive ways to express ourselves, such as songwriting, poetry, visual arts, gardening, and making music can boost motivation, increase concentration, and produce a stronger sense of self.
Outdoor musical instruments engage our senses whilst having a little fun – they are an invitation to experience the outdoors in a new and creative way. When encouraged to be expressive, we build our self-confidence and begin to understand ourselves, our feelings, and our emotions, which is both cathartic and will, in turn, lead to a greater sense of wellbeing.
Mental Health Week and the Mental Health Foundation hope that by growing awareness of the importance of nature to good mental health – they can also work to ensure that everyone can share in it.
Further reading: Whitepaper Hitting The High Notes - The Benefits of Music for Mental Health
ConnectWithNature #MentalHealthAwarenessWeek2021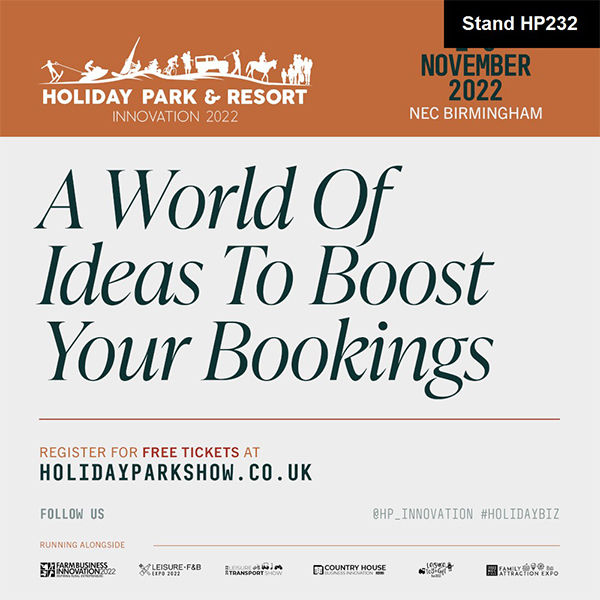 The Holiday Park & Resort Innovation Show held on 2 & 3 Nov 2022 at the NEC in Birmingham is the ultimate event for any holiday park or professional...
---