How music is connecting people amid the COVID-19 pandemic
"Music is the moonlight in the gloomy night of life." These words from the famous 18th-century German writer Jean-Paul couldn't be more timely: they might just as easily have been written yesterday. Here at Percussion Play, we hope that you all are staying as safe and well as possible in these 'unprecedented times'.
Thankfully, amidst all the chaos that seems increasingly to be circling around us, people are finding new and inspiring ways to remain powerfully connected to one another, even whilst physically separated. Videos from all across the world have begun to spring up, showing communities of neighbors - between apartment blocks, along streets - coming together in solidarity to make music.
All over Italy, for example - currently, the country most severely affected by the virus to date - many of those in quarantine or self-isolation have met, at a distance, to sing, dance and play music together from their respective homes and balconies. One video - a particularly poignant clip taken in Siena, a city in central Italy's Tuscany region, depicts an entire street joining in from their windows and balconies on a rendition of "Canto della Verbena" [translation: Song of the Verbena]. The song is a folk-tune, or 'stornello', native to Siena: a song which, though sung for generations, has become somewhat of a "hymn" or anthem of the city in recent years. Particularly, the clip shows these neighbors, all along the street, joining together in singing the repeated lines: "viva la nostra Siena / a più bella delle città!", which in English means: "long live our Siena, the most beautiful city!"
Elsewhere, music continues to brighten up the dull hues of solitary quarantining. A clip from Turin shows multiple people in adjoining apartments and apartment blocks all stood out on their balconies singing and dancing around to Los del Río's infamous "Macarena".
Meanwhile, in Naples, a video comprised of different clips shows soccer fans across the city in coronavirus quarantine coming out onto their balconies to sing "Un Giorno All'Improvviso", a Napoli soccer team anthem popularized during the 2016 title challenge.
In Sicily, a clip shows self-isolators gathered on their separate balconies to play along to well-known songs: armed with accordions, tambourines and their voices.
In Florence, sounds of opera coming from a man's balcony fill the air; in Roccascalegna, saxophonists collaborate across the street from their balconies, the list goes on…
In Madrid, Spain, the sounds of whistling and clapping pour out into the street as one clip depicts the musical roars of gratitude from city-dwellers going out to healthcare workers.
In the UK, a music and rhyme group, 'Ragdolly Annas', based in Milton Keynes, aired a video live-stream online to broadcast musical activities to children and families from the group who were self-isolating and so couldn't attend the group in person. Rather than the 25-35 children that they normally entertain in the musical group, more than 2,000 viewers - from across Denmark, Italy and the UK tuned in to join co-owner Anna Varone-Johnson singing along in her living room.
Earlier this week, in Dublin, Ireland, the U2 frontman Bono shared the rough draft of a song on Instagram provisionally entitled "Let Your Love Be Known". The song, written by Bono an hour before it aired at his home on the piano, is an anthem of solidarity for anyone, he says, who is in a "tight spot and still singing", and dedicated to the "doctors, nurses, carers on the front line".
The song was apparently inspired by watching these acts of musical solidarity and resilience springing up elsewhere in the world and on the internet, namely in Italy, and was intended as the musician's contribution to these.
As more and more countries' governments take further and more extreme measures to ensure the most comprehensive protection possible for their people from the virus, as lockdowns and curfews become increasingly customary, it is - now more than ever - crucial to find new, inventive ways such as these to remain creatively connected to each other, in the wake of what is currently unfolding.
A huge thanks also goes out from us to all the healthcare workers across the globe pulling together and going above and beyond to fight this thing. We salute you.
Take care, stay at home, wash your hands.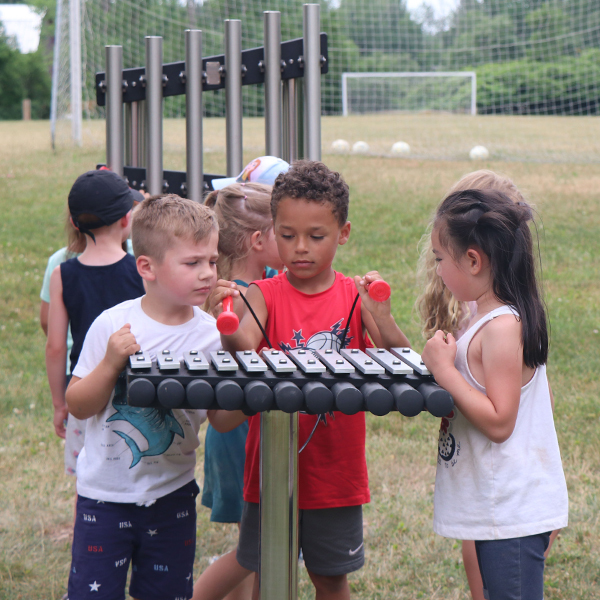 Making music around the campfire is just one traditional pastime at camps that guests often find to be one of the highlights of their stays. The warmth...
---