Music Teacher Magazine Features Percussion Play
Percussion Play features in this months 'Percussion' edition of Music Teacher Magazine.
The July 2019 edition of Music Teacher Magazine has a strong focus on percussion and as the leading manufacturer of outdoor percussion instruments it was obvious that Percussion Play should feature.
The article centers on the value of accessible music and its integration within inclusive playgrounds. Music in an inclusive playground provides a 'sensory' rich experience for everyone of any learning ability and Percussion Play instruments are thoughtfully designed and appropriate for children at any stage of development.
The article also highlights how the adoption of outdoor musical instruments into public spaces could go someway to addressing the increasing cuts to music education in the UK (in fact across the world) and the inequality in music provision. Sadly, the days of fully funded, universal access to music education seem well and truly behind us and Percussion Play's approach to inclusive learning and the adoption of outdoor musical instruments into public places addresses this. With the clever positioning of outdoor musical instruments in local parks and playgrounds, the opportunity for children of all abilities to discover music through play is a reality - and musical discovery play is not only fun and harmonious, but integral to developing lifelong skills.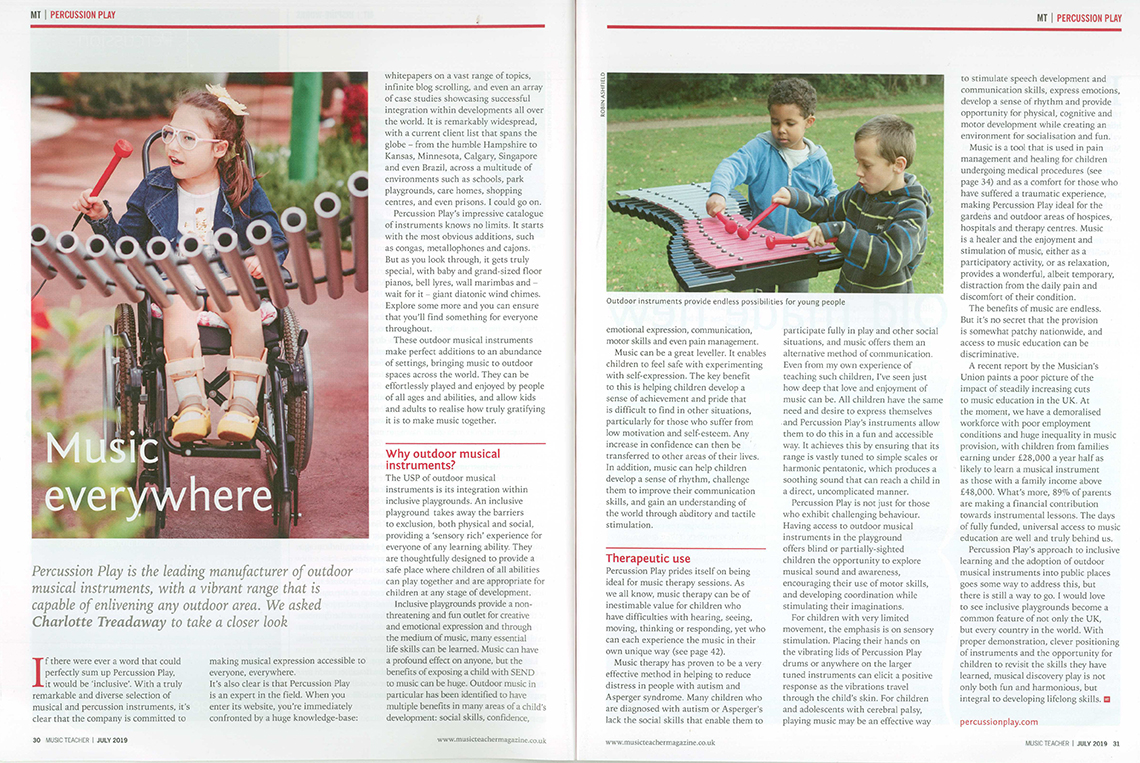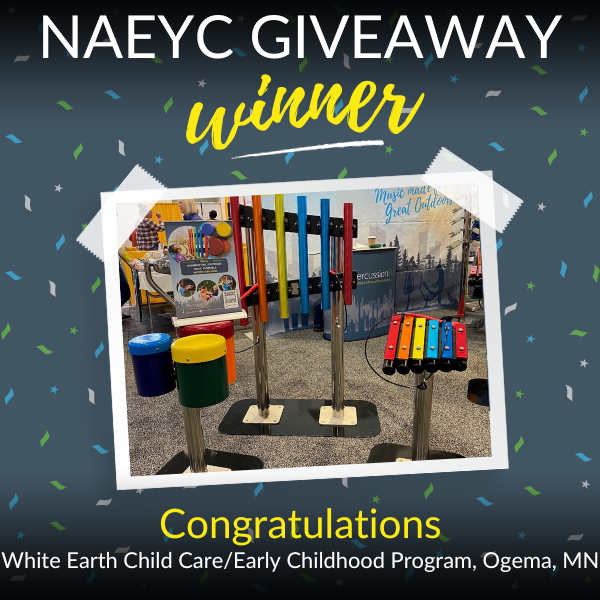 Last week we attended the NAEYC Annual Conference and Expo in Nashville, where early childhood educators from around the world gathered to connect, collaborate,...
---