Ahead of Veteran's Day we are highlighting the benefits of music and music therapy for Veterans who suffer from Post-Traumatic Stress Disorder (PTSD).
We are seeing an ever-increasing interest in our inclusive outdoor instruments, particularly when used for therapy. Some Veterans returning from serving their country require treatments to help relieve the symptoms of PTSD, which is a psychiatric condition that can occur in people with personal experiences of severe trauma, either first or second hand. PTSD often develops immediately following the traumatic event/s, but some sufferers (around one in five) experience symptoms with delayed-onset, often not surfacing for years after the event/s.
Symptoms of PTSD may vary in frequency and severity. Symptoms include intrusive thoughts, such as the involuntary recollection of disturbing or upsetting sensory memories: visual (iconic), aural (echoic), tangible (haptic), or a combination of all three. These intrusive thoughts, in their more severe forms, can present themselves as distressing dreams or flashbacks, which can appear to the sufferer so vividly that it may feel as though the sufferer is actually reliving the trauma or watching it unfold before them.
Further symptoms include avoidance of reminders of the traumatic event: including people, places, objects, and situations; negative thoughts, beliefs, and feelings, either back towards the sufferer themselves, towards others, or both.
In their own ways, and in their own time, these can all cause significant disturbances in the quality of life of the sufferer, particularly in terms of raised anxiety levels, lack of ability to communicate effectively, and difficulties in formulating and maintaining meaningful personal relationships as a result.
Musical therapies have particularly stood out throughout a number of studies, due to the success rate in comparison to more traditional and mainstream talking therapies. Music therapy was devised initially as a trauma response to aid the treatment of World War II veterans. Research has demonstrated that PTSD sufferers respond particularly well to musical therapies. In part, this is due to the relationships between stimuli provoked by music and the access to and post-processing of traumatic events. Music is uniquely catered to achieve this: non-threatening mediums such as music have often been seen to stimulate recollections of traumatic memories. Therefore, these recollections can be brought to the forefront of the mind in a controlled setting where the sufferer can feel that they have more control.
Further, traumatic stress can often exert a 'silencing' impact on sufferers: disabling them from being able to communicate effectively around their trauma, in other words, causing them to experience a "loss of expressive ability, especially verbal expression". Music, and the incorporation of music into PTSD therapies, therefore has the potential to act as a sort of bridge or neutral ground between the therapist and patient.
Jody Ashfield, Founder, and CEO of Percussion Play said: "Seeing how our outdoor musical instruments improve the lives of Veterans through music therapy is fantastic to see. Music has long been used as a source to heal, so it is great to see research validate the need for music therapy for sufferers of PTSD. More however needs to be done to support our Veterans post-service - we'd like to see more hospitals and VA medical centers across the country offer music therapy to relieve the symptoms of PTSD."
You can read more research on the benefits of music relieving the symptoms of PTSD by reading our White Paper Music as Medicine: Combating PTSD With Music and Music Therapy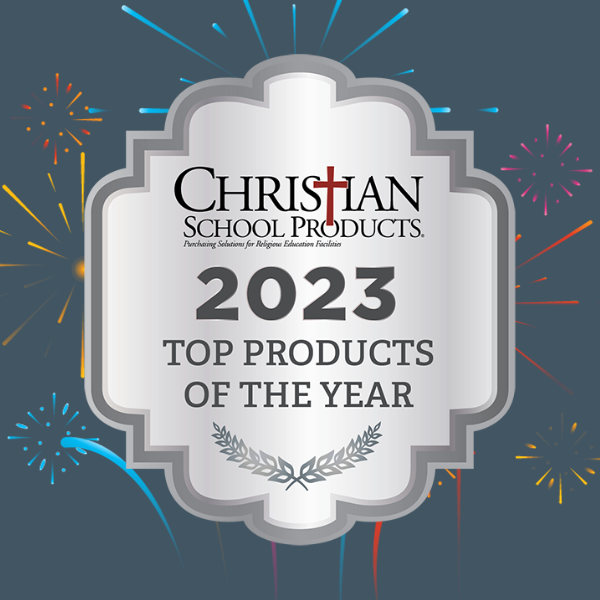 Christian School Products (CSP) magazine is a bi-monthly publication that provides the latest information and resources about products, furnishings, building...
---