Pandemic Sends Make Music Day 'Virtual' For Second Year Running
Every year music fills the air on World Music Day - the world's largest annual free music event - and this year is no different although sadly many of the events are again having to go virtual due to the coronavirus pandemic.
World Music Day (also known as 'Fête de la Musique' or Make Music Day) is an annual music celebration and an open invitation to make, enjoy, perform, teach and learn music in cities around the world on June 21, the first day of summer. It celebrates and promotes the natural music maker in all of us, regardless of age, background, or skill level.
The idea originated more than 30 years ago by American musician Joel Cohen while working at the national French radio station France Musique. Joel proposed to have music celebrations on both the summer and winter solstices. The French Minister of Culture accepted half of his proposal, and on June 21, 1982, the first 'Fête de la Musique' was born, fast becoming a national celebration. Nowadays World Music Day has become an international phenomenon. One important rule is to be followed - the music must be free, bringing the joy of concerts and live music to fans in every corner of the planet. Typically the music is played outdoors, often in the street, to give access to people of all social backgrounds and includes music of all genres. What better way is there to celebrate the longest day of the year?
Taking place in over 1000 cities across 120 countries, celebrations of music in all its forms take place, with free public concerts organized in parks, stadiums, and public places, for music lovers and learners. The statistics for this day-long, musical free-for-all are staggering: in total, there are more than 18,000 concerts around the planet, showcasing more than 5 million musicians, to an audience of about 10 million people.
For music lovers around the world, this is a very special day however sadly, due to the pandemic, as last year, the celebrations may be a more muted affair than normal with organizers and musicians quickly developing new, creative, socially distanced ways to participate. In many ways, the pandemic has highlighted the benefits and all-transcending power that music has to bring us together, while people around the world stopped, music didn't. We can still dedicate the day to music by gaining a better understanding of the many ways it can heal the mind, body, and soul.
For those of us who are able to enter our outdoor spaces, World Music Day is the perfect opportunity to spend a few hours celebrating in our own small way by making the most of the summer weather and having some musical fun on our local outdoor musical instruments, exploring the music from different genres and cultures across the globe.
"I think music in itself is healing. It's an explosive expression of humanity. It's something we are all touched by. No matter what culture we're from, everyone loves music." ― Billy Joel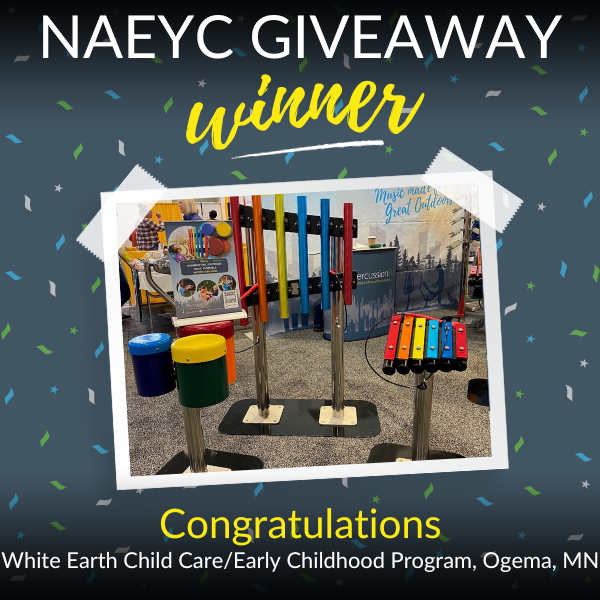 Last week we attended the NAEYC Annual Conference and Expo in Nashville, where early childhood educators from around the world gathered to connect, collaborate,...
---