Why wait for the postie? Our 2019 catalog is available to view online now!
The best way to understand what makes our instruments so special is to have a play on one yourself. However, as this is not always possible, planning your music park or project is now easier than ever by viewing our new e-brochure/catalog.
Grab a drink and begin browsing through the pages of our 2019 catalog online (it'll open in a new tab, for your viewing pleasure), or you can download to your computer or mobile device to flick through at your leisure.
The catalog explains everything you need to know about each outdoor instrument, plus by clicking on the large green arrows a video of the instrument being played will pop up.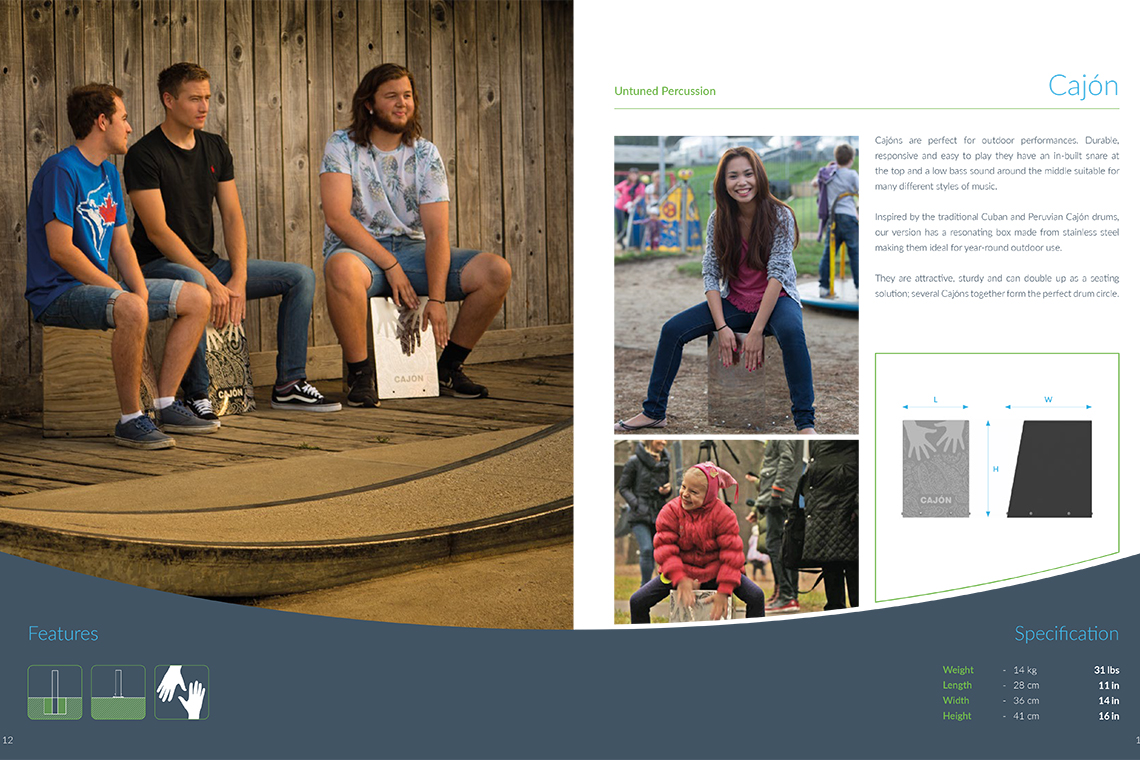 Three reasons why our new e-brochure will help you design and plan your new outdoor music area:
Instant – View our instruments and product information instantly without waiting for a printed version in the post.
Social media – You can view then share via Facebook and Twitter instantly - perfect for PTAs, committees and fund-raising groups wanting to share ideas on their own pages.
Printing – you can download and print specific pages if required to view and share at planning meetings and/or create project mood boards.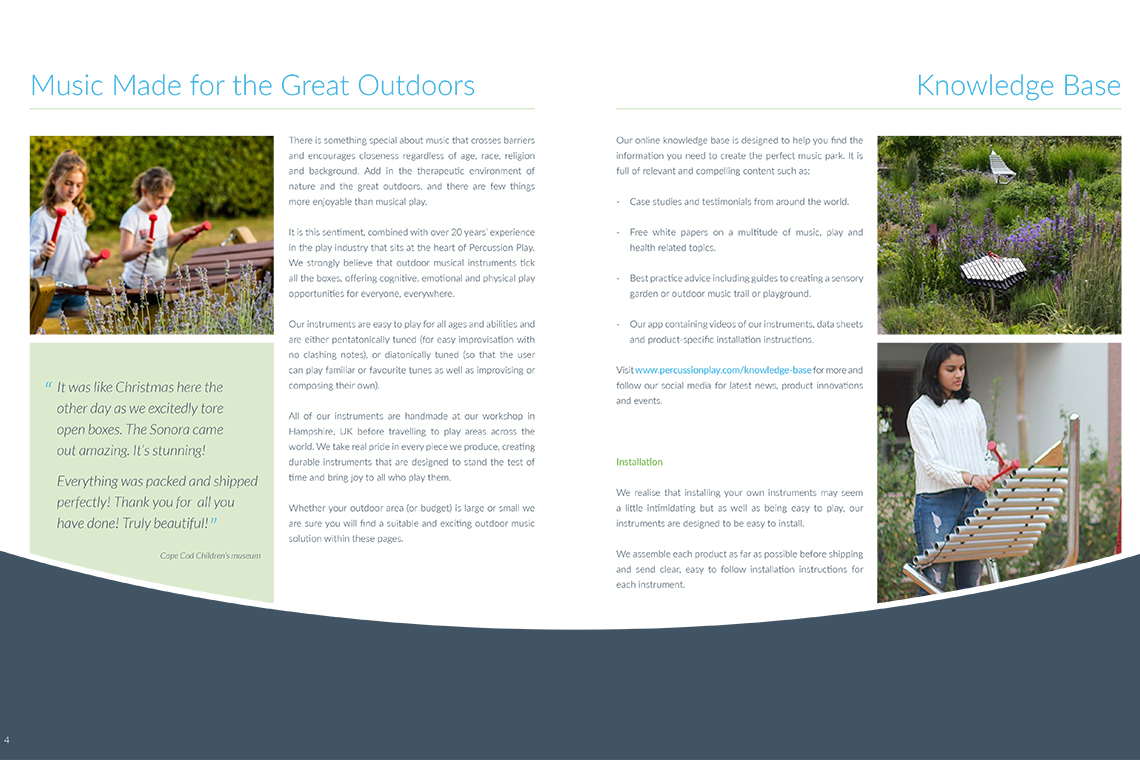 Simply click to easily view our brochure(s) online.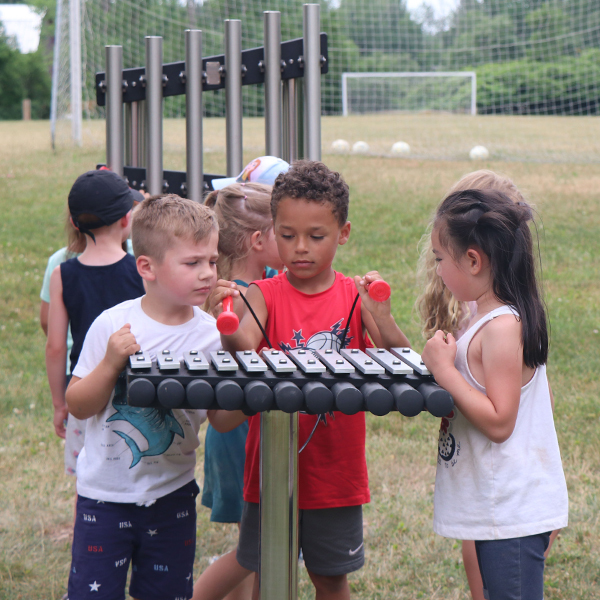 Making music around the campfire is just one traditional pastime at camps that guests often find to be one of the highlights of their stays. The warmth...
---