New Outdoor Musical Instrument - Outdoor Bell Tree
Introducing the Percussion Play 'Bell Lyre'
This is a Bell Tree with a difference. The Bell Lyre is an outdoor musical instrument made of eight graduated stainless steel 'bells' presented within a contemporary stand reminiscent of a Lyre (a stringed instrument with two curved arms connected at the upper end by a crossbar)
The sound is created from the vibration of the bell. It's of course the size of the bell that gives you the pitch, each bell emits its own sound, with sweet, gentle tones from the top bells and deep sonorous 'gong' like sounds from the bells at the bottom.
You play it with the attached pair of beaters, a harder, small beater for the top bells and a large, softer beater for the bottom bells. You get the most resonant sound by hitting the sides of each bell.
The 'Bells' range in diameter from 100mm to 290mm. The height is over 1.5 metres, which was about as high as it could be – if we added any more bells, it would be too high and therefore difficult for one person to play, even if they were very tall!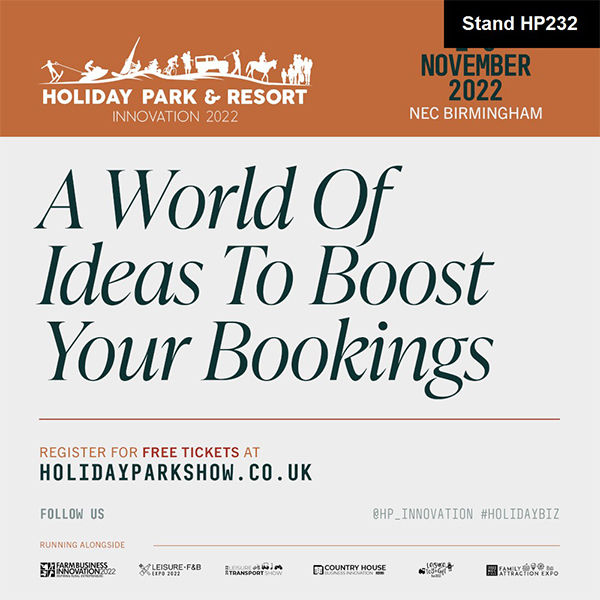 The Holiday Park & Resort Innovation Show held on 2 & 3 Nov 2022 at the NEC in Birmingham is the ultimate event for any holiday park or professional...
---