New! Rainbow Trio Ensemble for music making indoors or outdoors
Our new space-saving wall mounted Rainbow Trio Ensemble is perfect for toddlers and younger children to discover music-making and express themselves with rhythm, melody, pitch and tone.
Comprising of Rainbow Trio Bongos, Rainbow Trio Metallophone and Rainbow Trio Chimes - these 'mini' instruments occupy less space than full-size instruments and require less budget too – making them particularly appealing for smaller establishments such as nursery schools, pre-schools and kindergartens.
Available to be purchased individually or as a colourful ensemble, these bright and inviting instruments are easy to securely fix to a wall, fence or existing play structure and are suitable for both indoor and outdoor use.
Exposing young children to musical instruments in a free-play environment can help develop hand-eye co-ordination, improve listening skills, increase gross and fine motor skills while developing muscle tone in the hands and arms. Young children have a natural instinct to create their own melodies and explore their imaginations by hearing and making music first, then reading and writing it later, in the same way that they learn their own language.
Made to order in 4 weeks.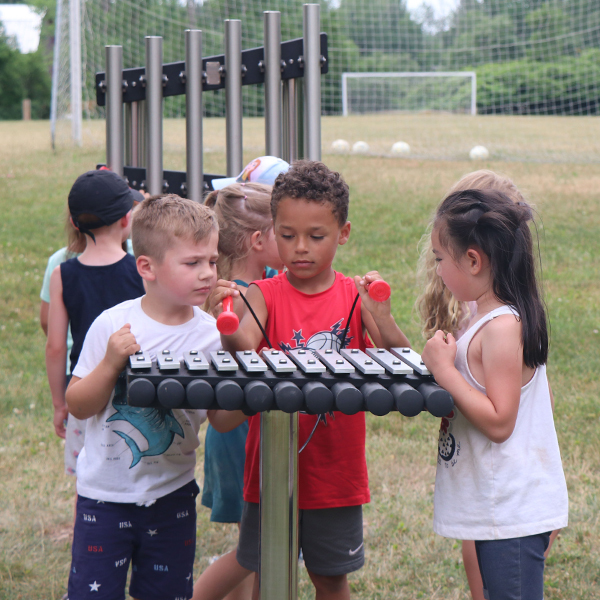 Making music around the campfire is just one traditional pastime at camps that guests often find to be one of the highlights of their stays. The warmth...
---