Percussion Play Finland Go Green!
In the city of Jyväskylä, Percussion Play Finland as currently exhibiting at Viherpäivät 2019 (Green Days 2019) - Finland's largest Landscape and Technology Expo.
This national environmental and landscape management event brings together hundreds of professionals involved in the construction, design, management or maintenance of the 'green' or outdoor industry across Finland.
Celebrating their 40th anniversary, this year's exhibition is the largest ever with over 110 exhibitors available for visitors to meet and be inspired by in-between lectures and workshops.
The event is sponsored by Lappset Group OY one of the leading manufacturers of playground and sport park equipment worldwide founded in Rovaniemi, Finland in 1970.
Pekka and Taru-Orvokki who operate Percussion Play Finland have been involved in the outdoor playground industry for many years and are now concentrating on bringing music and harmony to Finland's landscapes and inclusive playgrounds through the provision of Percussion Play outdoor musical instruments.
Click to see a video of the Rainbow Cavatina being played at the show.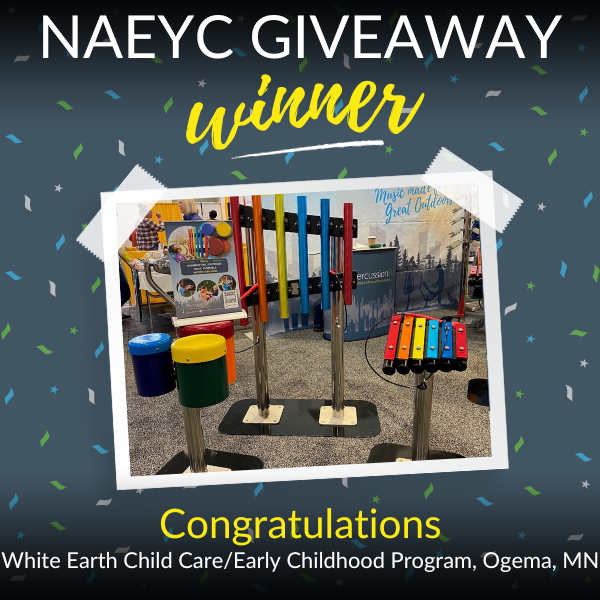 Last week we attended the NAEYC Annual Conference and Expo in Nashville, where early childhood educators from around the world gathered to connect, collaborate,...
---