Open up those Outside Spaces!
As venues adjust their procedures and reduce visitor capacities to ensure they can welcome guests back safely, there has been a renewed focus on the great outdoors that has seen outside spaces, however large or small, becoming key investment areas and successful intersections between well-being, the arts, and great family connections.
Making the most of outdoor spaces now and into the future has become a priority; with guests feeling more comfortable spending time outside where they can keep a safe distance from other visitors while enjoying their family day out.
With many museums and attractions having to rethink their programs, shift their focus, and activate their outdoor spaces to offer open-air activities, exhibitions, and events, perhaps they should look to outdoor music as a gateway to the performing arts as well as a fun, engaging family learning experience?
Due to its universal appeal, music can successfully bridge intergenerational gaps. The creation of outdoor music zones for spontaneous music-making, using real-life musical instruments that are holistically interactive, engage multiple senses, and are responsive, will be enjoyed by everyone - regardless of age or ability. Knowledge of music, keys, or scales is not required just the willingness to have a go, and outdoor musical instruments, with their emphasis on family and multi-generational participation, will make a welcome change or refreshing addition to play spaces or discovery zones outside.
Children learn through play and experimentation and by watching and listening to the grownups they love. Participating in music activities together is the best thing any parent or caregiver can do to help set a child on the road to a lifelong love of music. Music areas or zones are a great way for families and guests to take a calm moment away from the excitement of the main attractions, step away from the crowds, decompress and experience a different kind of activity together. The collection of outdoor musical instruments available represent music-making from many cultures from around the world and therefore invites children and their families to explore global music, rhythms and movement whilst enjoying bursts of post lockdown musical creativity.
One of the many benefits of outdoor musical instruments is they can be installed almost anywhere; indoors or outdoors, on grass, on concrete, on decking, walls, or – in the case of the brand new 'Stepping Stones' - even underground! As the instruments are intended to be played while standing on the ground, they do not have any requirements for expensive impact-absorbing safer surfacing and require only a little routine maintenance. The instruments will make robust interactive exhibits that are designed to withstand the elements and live outside all year. The ending of self-isolation will undoubtedly result in a resurgence of interest in authentic museum and family attraction experiences that cannot be replicated at home online. The addition of a few musical elements outdoors is a reliable way to generate interest and provide unique, educational content to guests while demonstrating an innovative solution to the social distancing challenges presented by COVID-19.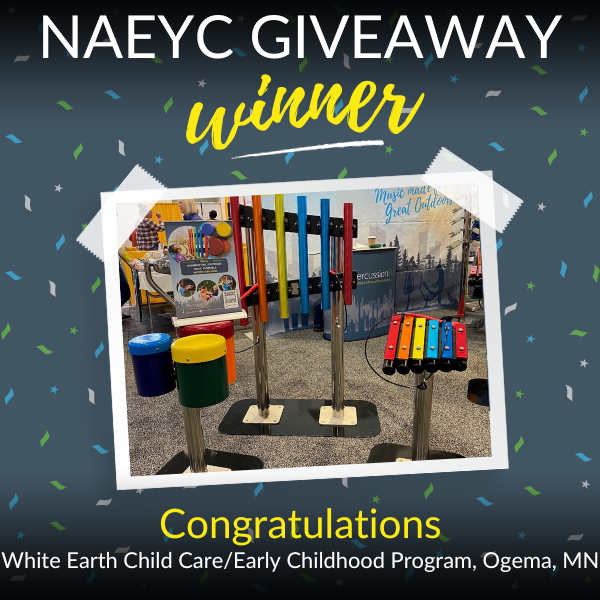 Last week we attended the NAEYC Annual Conference and Expo in Nashville, where early childhood educators from around the world gathered to connect, collaborate,...
---