Shiny New Outdoor Mirror Wall Chimes for Musical Play
Percussion Play are excited to add these beautiful Mirror Chimes to their outdoor musical instruments portfolio. What a 'bright' idea!
With highly polished stainless steel notes and a universal note wall mounting system, these outdoor chimes will give a unique sound whilst reflecting the surrounding environment to give another dimension to your outdoor play area, sensory garden, outdoor classroom or school grounds.
See these little guys? They can't wait to have a go! Perhaps we have a budding pianist here? A future flutist or a drummer wannabe? Playing a musical instrument is very beneficial to children, however, in order for a child to truly become interested in playing an instrument they need to be engaged, they need to be motivated and they need to have fun! Playing music outdoors in a playground or sensory garden may just trigger an interest in music and encourage them to put down the remote and pick up a musical instrument instead.
A difficult instrument might intimidate them at first, the majority of our outdoor musical instruments including these outdoor mirror chimes are tuned to the pentatonic scale. Due to their clever design and use of the pentatonic scale, our instruments are so easy to play that children are able to develop musical skills without having to manage any technical demands of an instrument, showing children what can be expressed and achieved through music and hopefully make them more excited to continue to learn.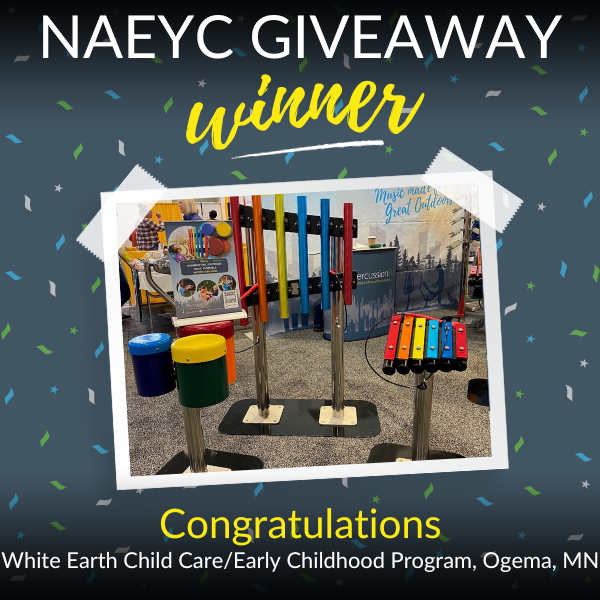 Last week we attended the NAEYC Annual Conference and Expo in Nashville, where early childhood educators from around the world gathered to connect, collaborate,...
---