Babel Drums and Snowdrops Bloom
Snowdrops: Theirs is a fragile but hardy celebration … in the very teeth of winter – Louise Wilder
Earlier this week we took advantage of a rare sunny morning to take these photos of our Small Babel Drum installed next to a bank absolutely covered in pretty white snowdrops.
Snowdrops are the first call in a new year to step outside and visit a parkland or garden. After a long winter, their brilliant white petals and green leaves are a welcome sight and one of the first flowers of the year to come into bloom - a sign that the gardens are coming back to life.
What's not to love about these pretty white flowers? Their scientific name is Galanthus (translating to 'milk-white flower') but we know them much better as the simple snowdrop. Swathes of snowdrops brighten the winter months and despite the cold, these hardy little flowers can be found in impressive drifts on banks, in meadows, in woodlands, valleys, parklands, and gardens.
These floral superstars are well adapted to life in the cold. Their leaves have specially hardened tips to help them break through frozen soil and their sap contains a form of antifreeze to prevent ice crystals forming. On very cold mornings, clumps will flop down as the water is 'frozen' inside the cells, but soon perk up again once temperatures rise and the sap can flow again.
As a splash of color early in the year, their popularity has spawned many popular family attractons, with arboretums, castles, and gardens up and down the country opening their gates to celebrate their arrival with snowdrop events such as; snowdrop strolls, woodland walks, and tours to admire them in their natural settings.
Why not wrap up warm, embrace the weather and experience the wonderful snowdrops near you?
It's definitely harder to get outside and live adventurously at this time of year, but not impossible. Resist the temptation to curl up on the sofa, binge-watching Netflix and get out and explore a little instead. Being out in the cold fresh air for most people is a wonderful and uplifting experience. Spending time outdoors, especially in green spaces, is one of the fastest ways to improve your health and happiness. It's been shown to lower stress, blood pressure, and heart rate while encouraging physical activity and buoying mood and mental health.
Like the Snowdrop, our Babel Drums (along with all our outdoor instruments) are strong, weather-proof and durable.
Babel Drums are circular stainless-steel tongue drums fixed for permanent outdoor installation. Available in two sizes, the small babel drum is the higher-pitched of the two with six notes producing a warm, resonant sound. The large has an eight-note layout producing desirable tones with remarkably long sustain. Both offer a unique hand drumming experience in the great outdoors. The mellow tones are never too brassy or loud – perfect for musical exploration in the fresh air - whatever time of year.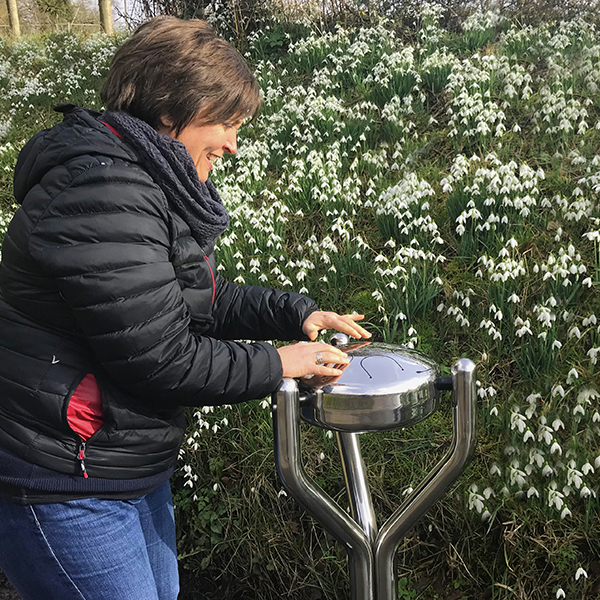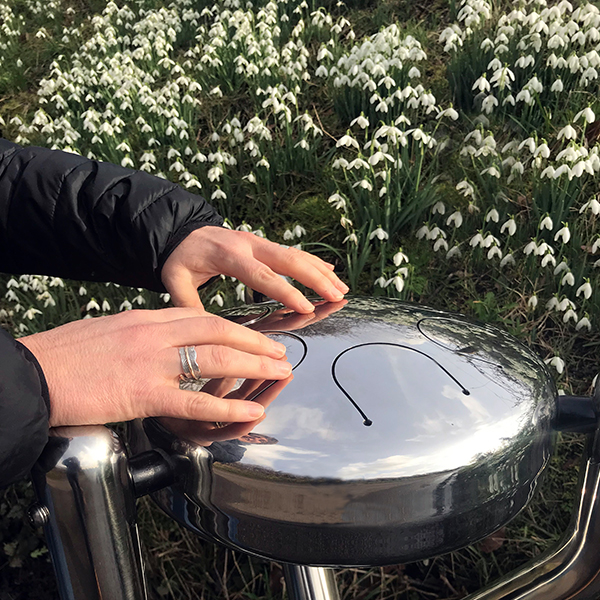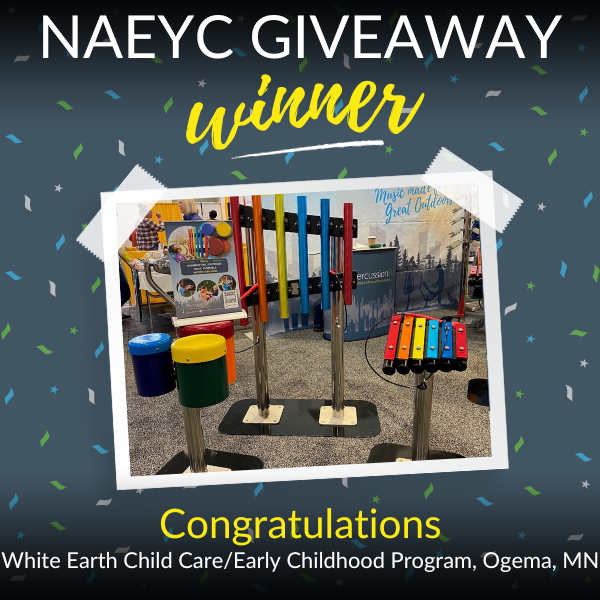 Last week we attended the NAEYC Annual Conference and Expo in Nashville, where early childhood educators from around the world gathered to connect, collaborate,...
---