Percussion Play to exhibit at TES SEN Show, Oct 2018
We are delighted to announce that Percussion Play will be exhibiting in London at the forthcoming TES SEN Show 5th-6th October 2018.
Held at the Business Design Centre, the TES SEN Show is the largest, most-established special educational needs show in the UK. The show brings the sector together for two days of inspiration, advice and networking for school leaders, teachers, support staff, parents and carers. Visitors attending the show can purchase resources, find new ideas, network and learn about all the latest developments in the special educational needs sector.
Percussion Play and SEN
Making music together can build a harmonious cooperative spirit of support and encouragement for everyone. Children who experience severe obstacles in forming relationships with other children, adults and their environment can achieve security and joy in making music outdoors in an inclusive playground.
Many Percussion Play instruments are 'pentatonic' which means that they consist of notes that can be played in any order and still sound good. The sounds of pentatonic instruments are always harmonious and so maximise the feelings of safety for people who play them. This means that people become less anxious and are more likely to engage with their peers, meaning that communication channels are opened.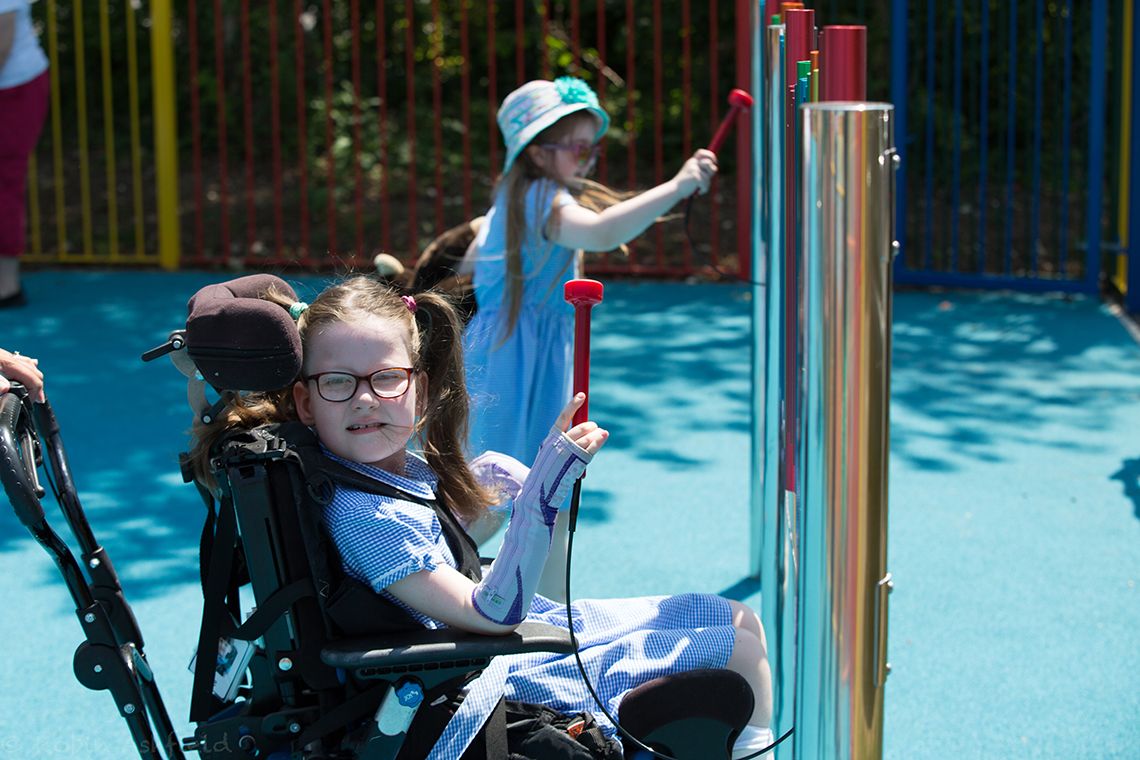 Melissa Quinn - Hebrew Academy for Special Children Love love love the instruments! Thanks for all your help during the ordering process and your kindness I loved doing business with you guys. Thanks again!
Deb Winn - Program Coordinator Children's Healing Center We are so pleased with the instruments. Our neighbors have commented how glorious it is to hear the children outside playing them.
Rachel Hayden - Medina House Community Special School We're very happy with the outdoor musical instruments we have here at Medina House. Staff working with our pupils with more complex physical needs have reported that the instruments have been great motivators during physio and OT work, encouraging pupils to stand for longer periods of time, or stand and use their physical skills independently. They've also reported how great it is for the pupils to have independent access to the instruments to develop their play and offer more creative activities and alternative opportunities when they are out on the playground. They've been useful in helping to improve inter-class communication and social skills at playtime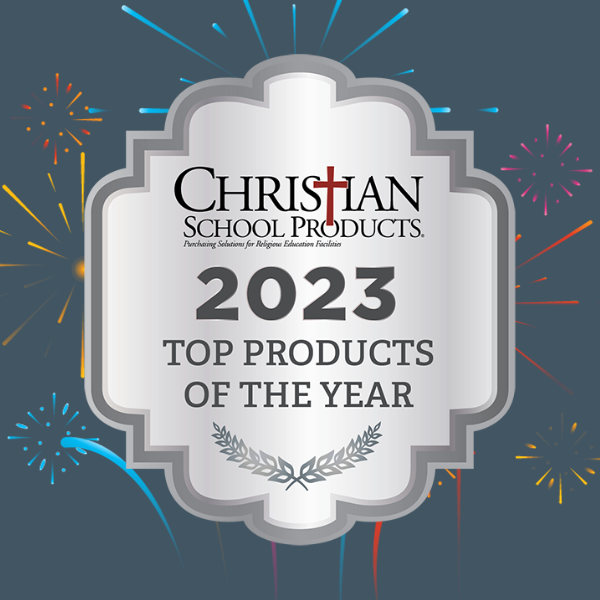 Christian School Products (CSP) magazine is a bi-monthly publication that provides the latest information and resources about products, furnishings, building...
---