World Book Day in Lockdown
Today, over 100 countries will be taking part in World Book Day (WBD) celebrations - albeit in creative and innovative ways due to the coronavirus lockdown.
For our British readership's clarification, the United Nations' World Book Day is held annually on April 23 (us Brits celebrate on the first Thursday of March to avoid conflicts with the Easter School Holidays and St. Georges Day – England's primary patron saint and slayer of dragons).
World Book Day is the biggest celebration of its kind and celebrates authors, books, illustrators, and - of course - reading! It was first created in 1995 by the United Nations Educational, Scientific, and Cultural Organization (UNESCO) and was named 'World Book & Copyright day', as it was aimed at promoting reading, publishing, and copyright. Since then, however, it has grown bigger than anyone could ever have imagined with celebrations encompassing everything from reading and writing, to fancy dress and drama events.
Traditionally celebrated on 23rd April, this date was selected to honor the deaths of William Shakespeare and Miguel De Cervantes (Spanish novelist, playwright, and poet, the creator of Don Quixote and the most important and celebrated figure in Spanish literature), as well as other prominent authors including Inca Garcilaso de la Vega who are all connected to that date by virtue of birth or death. In fact, the 23rd April is also celebrated as Shakespeare's birthday although we don't quite know when he was born, so it was agreed to be April 23, Saint George's Day, coincidentally the date on which he died fifty-two years later, alas, poor Shakespeare!).
Celebrations take place all over the world to recognize the magical power of books – 'a link between the past and the future, a bridge between generations and across cultures. By championing books and copyright, UNESCO stands up for creativity, diversity, and equal access to knowledge'.
Now more than ever, at a time when globally most schools are closed and people are having to limit time spent out of their homes, the power of books can be leveraged to combat isolation, to reinforce ties between people, and to expand our horizons, while stimulating our minds and creativity.
With millions staying at home, UNESCO, publishers, and bookstores are adopting creative ways to stay engaged with readers such as audiobook launches, live interactive sessions with authors and online activities continued to promote the power of reading. They invite students, teachers, and readers from around the world, as well as the whole book industry and library services, to testify and express their love for reading, encouraging us all to share this positive message with others through #StayAtHome and #WorldBookDay.
We normally use World Book Day as an opportunity to share ways in which you can use outdoor musical instruments to help celebrate - integrating children's literature into music time or music lessons by adding songs and sound effects to the stories and acting them out during the lesson to have a little creative fun and awaken the imaginations of our children. Unfortunately, with parks and playgrounds currently closed, we have to accept this is not currently possible, however, it doesn't stop us from listening to the multiple iconic songs and brilliant music that has been inspired by the greatest children's books. From Mary Poppins 'Let's go fly a kite' to The Jungle Book's 'Bare Necessities' or 'Somewhere over the Rainbow' from the Wizard of Oz, - music and literature are such natural partners!
There is a multitude of wonderful picture books for little music-lovers. Featuring simple rhymes and vibrant illustrations that make lovely introductions to music for little ones. They'll all have you tapping your toes and maybe even breaking out in song such as 'We're Going on a Bear Hunt' by Michael Rosen, 'Giraffes Can't Dance' by Giles Andreae, Dr. Seuss books and almost any of the works from the author of The Gruffalo, Julia Donaldson - books to help you make music, rhythm, song, and rhyme with your kids anytime and anywhere!
'Stay Safe', 'Stay at Home', 'Keep Reading', and keep listening to and making music together.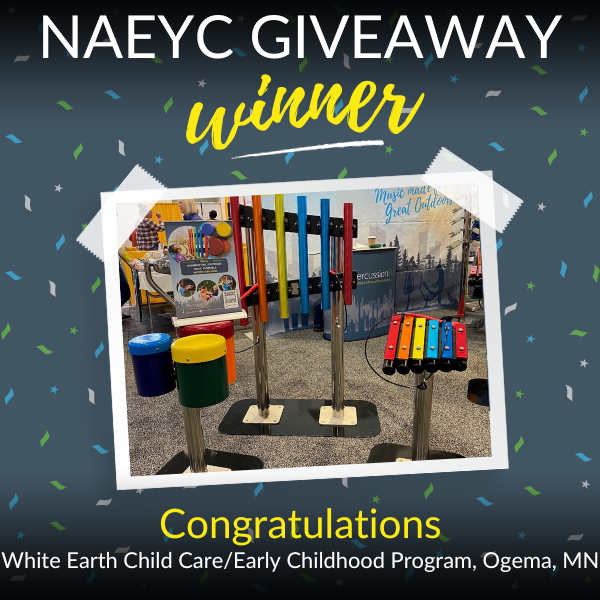 Last week we attended the NAEYC Annual Conference and Expo in Nashville, where early childhood educators from around the world gathered to connect, collaborate,...
---