Celebrating World Music Therapy Day
World Music Therapy Day is celebrated on March 1 every year and is a day for people worldwide to celebrate the healing power of music. Music Therapy uses music to reduce stress and improve mood and self-expression through listening, singing, playing instruments, or composing music.
Music therapists are professionals trained to use music to improve the health and well-being of individuals. They use various techniques, such as songwriting, listening to music, singing, and playing instruments, to help individuals develop skills, improve communication, increase relaxation, and manage stress. Music therapists work with people of all ages and backgrounds in various healthcare settings. They work with those with physical, emotional, cognitive, and social needs, providing evidence-based interventions tailored to the individual. Music therapy is a growing field and offers a unique way for individuals to express their emotions and gain insight into their lives.
Music therapy outdoors has many additional benefits for both mental and physical health. Being outdoors in nature can positively impact physical health, as Vitamin D from the sun has been linked to reducing inflammation, boosting the immune system, and increasing energy levels. Being outdoors can also help reduce stress and improve mental well-being. Combining these two therapies can have an even greater effect on overall health and well-being. Music therapy outdoors can be an enjoyable and therapeutic experience, whether listening to calming music or improvising with outdoor instruments.
Playing music outdoors has numerous benefits! Music can lift moods, reduce stress, and create a sense of community. It can also help to create a more relaxing atmosphere and can be used to energize people and get them moving. Music can be a great way to connect people, helping to bring people together and foster communication. In addition, playing music outdoors can provide a unique and vibrant ambiance to any space. It can also create a positive, upbeat atmosphere that everyone can enjoy.
Percussion Play has recognized research into music therapy outlining the benefits of music for people's mental health in their White Paper - Hitting the High Notes. This research includes:
Rolvsjord in 2001 and Solli in 2008, who proved music therapy to have "unique motivating, relationship building and emotionally expressive qualities."
Geretsegge Mössler et al. in 2017 showed evidence that musical interaction increases the quality of life of people with mental illness.
Playing music can help to re-establish and re-balance our circadian, physiological, and psychological internal rhythms. When we play musical instruments, our brains subconsciously respond to the sound patterns, trying to predict the music. This encourages our internal rhythms to re-establish themselves and harmonize with the rhythm of the music.
Jody Ashfield, Co-Founder and CEO of Percussion Play, said: "We are proud music therapists across the world are using our outdoor musical instruments to help heal, and we are celebrating World Music therapy Day, encouraging people to recognize the benefits of creating music in the great outdoors. We hope to see more communities embrace the power of music in parks, libraries, schools, and hospitals worldwide."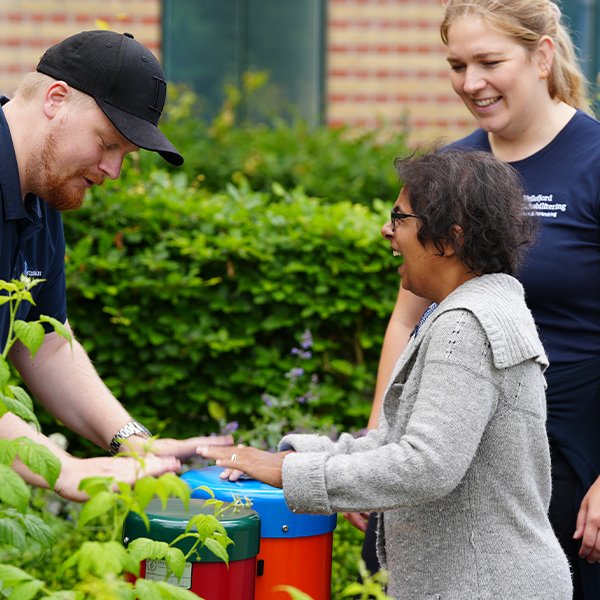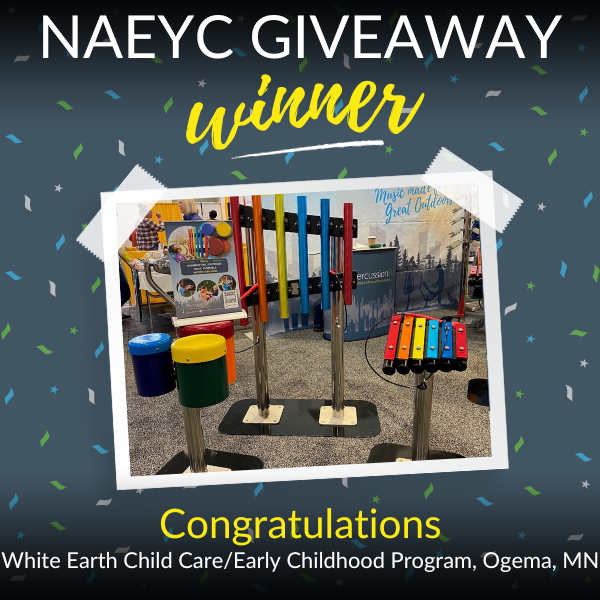 Last week we attended the NAEYC Annual Conference and Expo in Nashville, where early childhood educators from around the world gathered to connect, collaborate,...
---