Guide To Creating a Community Outdoor Music Trail or Playground
STAGE ONE: Starting off!
Outdoor music projects often start with a vision of an individual person or a small group of people who share a passionate belief that music is something that absolutely everyone in their local community should have the opportunity to access and enjoy. Thinking of taking the plunge? This guide has been written to assist anyone tasked with delivering a music project for his or her community and help you bring your project ideas to life.
A music park or musical trail will provide a place for individuals, families or groups of friends to stroll, unwind and create music together in a fun and carefree way. They're a great way to encourage more people involved in music making and provide interactive sculpture for visitors to enjoy a family-friendly experience.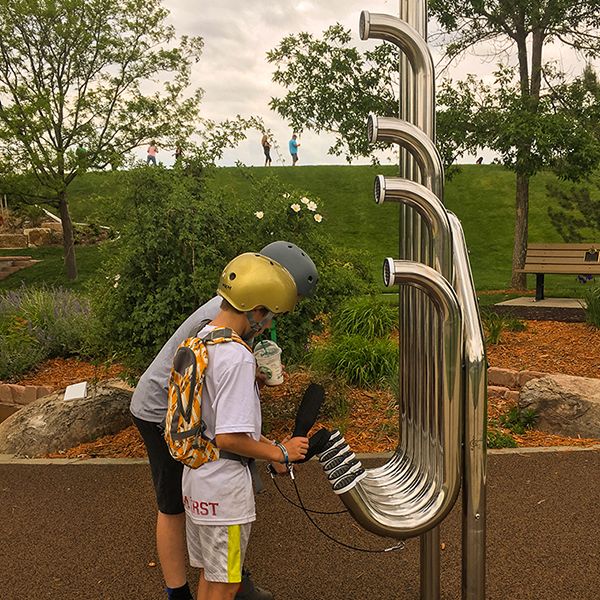 Speak to Others
Many community groups will have experience of fundraising or have expertise in managing this type of project and will hopefully share that expertise.
Form a Committee
Regardless of the size of your budget, building a musical playground or trail will be a challenge. You'll need a supportive team of individuals with a variety of skill sets to bring different perspectives to your team, project and design.
Parents and/or Carers with good communication skills
Business leaders with connections within the community
Individuals with fundraising experience
PR and Marketing Specialists
Construction Workers / Project Managers
Financial Management
STAGE TWO: Location, Location, Location!
Once the idea is formed, you need to decide where the community music park or musical trail would be best placed. Look at what facilities already exist to determine how best to develop an existing play area, local-park or open space into your communal music park or trail.
Building within an existing park can often cut project costs dramatically.
Your music garden will become a destination, drawing families from other areas therefore a location that's easily accessible is ideal. Ensure that the space is away from dangerous roads or too much noise which will detract from the music.
Local or Parish Councils own most existing playgrounds. The design, installation and maintenance of children's play areas is likely to be their responsibility and therefore it's important that your project is fully supported by them. Hopefully they'll be willing to not only provide land to build on, but also contribute financially. Let them know that your music garden or trail will become a source of community pride!
Maybe your project is broader and includes other play playground equipment and well as outdoor musical instruments.
RoSPA has plenty of tips and advice on designing safe play spaces:
STAGE THREE: Speak to us!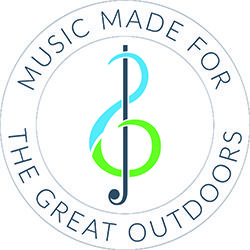 Once you have chosen and gained site approval, visit the Percussion Play website to look and listen to our outdoor musical instruments. Our website is designed to make it easy to select the right instruments for you. With lots of photos, videos, and technical information, we have equipped you with all the information you should need to make choosing your outdoor musical instruments straightforward and enjoyable. The number and type of instruments you select is of course up to you, but we can help you prepare a design that will fit your available space and of course your budget.
Designed to save our customers time and money when selecting a group of instruments we have created a number of outdoor music 'ensembles'. These ensembles are a great way to get your outdoor music project moving quickly and easily and will ensure the combination of instruments will together sound harmonious. Percussion Play Ensembles can be viewed here
Alternatively, to incorporate our products into your plans quickly, our CAD & 3D drawings, product specifications, media files and more are now available for free download at CADdetails.com. This is an online source for manufacturer-specific building product information for input into working plans and specification documents. CADDetails.COM
STAGE FOUR: Funding & Finances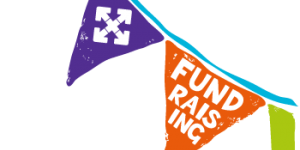 In these kind of projects, every penny counts and searching for and pursuing funding sources is often the hardest part of the process. Whether you are going to approach your local authority to fund the project, apply for different grants or funding streams or fundraise yourselves, it's vital that you start reaching out to the community for help. Approaching and gaining the support of local businesses and organisations for sponsorships, donations, or volunteers can create partnerships with opportunities that benefit all involved.
Within the technical information downloads page on our website you can find high resolution product photographs for creating mood boards and collages to show everyone what it is you're planning and build your case for fundraising. Pinterest, Juxtapost or Dribbble are all available free on the internet and the concept is simple. If you find something you like on the web, save it on your 'mood board' online. It's effectively a digital pin board in which you can bookmark – or "pin" – images that you like or find online and organise them into your own "boards". We've created several 'boards' of our own Pinterest Page
Having a fundraising strategy so you can consider all types of funding sources is essential. Do not become too dependent on any one source in case they're not successful. As well as independent fundraising (collections tins, car boot sales, and sponsored events) there are other options which may be worth pursuing -
Take a look over on our Fundraising and Grants Page
Set up an Online Donation site e.g. GoFundMe
Websites such as Easy Fundraising
Local fundraising groups (Rotary, Church)
Public Grants
STAGE FIVE: Going Ahead
Building your community music garden or project with volunteers instead of professionals will take time and effort, but the benefits go beyond saving money. Involving the local community is a great way for families or individuals to meet and for new residents to get involved. Once finished the community will have created a space for everyone to be proud of.
Whatever the size and complexity of your project, we do recommend that you have a few skilled individuals to hand. Our comprehensive installation instructions will guide you through the nuts and bolts of the project but a little experience or skilled labour is always good idea. An added bonus is that once your volunteers have done a great job, many will have picked up some valuable skills along the way!
Product-specific installation instructions are sent with each product although you can download a replacement if required
We also make all our products as ready assembled as possible; any assembly required is clearly laid out to ease the installation process.
Wait! We can provide further assistance
Percussion Play works with a number of partners who are experienced and professional playground specialists located across the world. This means that our customers get the best possible service from what is often a local supplier, as well as being able to access the best outdoor musical instruments on the market.
Let us know what you are looking for and we can put you in touch with one of our partners with no obligations. Please feel free to contact us
We are happy to help.