Ear plugs at the Ready? Including Music in Continuous Provision
I know I speak for many when I say that the thought of having the box of musical instruments out in the classroom brings on a headache before the box has even left the cupboard.
In order for children to reach the Early Learning Goal for Listening and Attention, and simultaneously support the seven areas of learning, music resources should be as readily accessible as pencils and paper. Music is used in early phonics learning, especially in Phase 1 Letters and Sounds as a method to encourage listening and sound discrimination as well as developing rhythm and rhyme. So, the question remains, how do we provide opportunities for music within continuous provision without the need for ear defenders?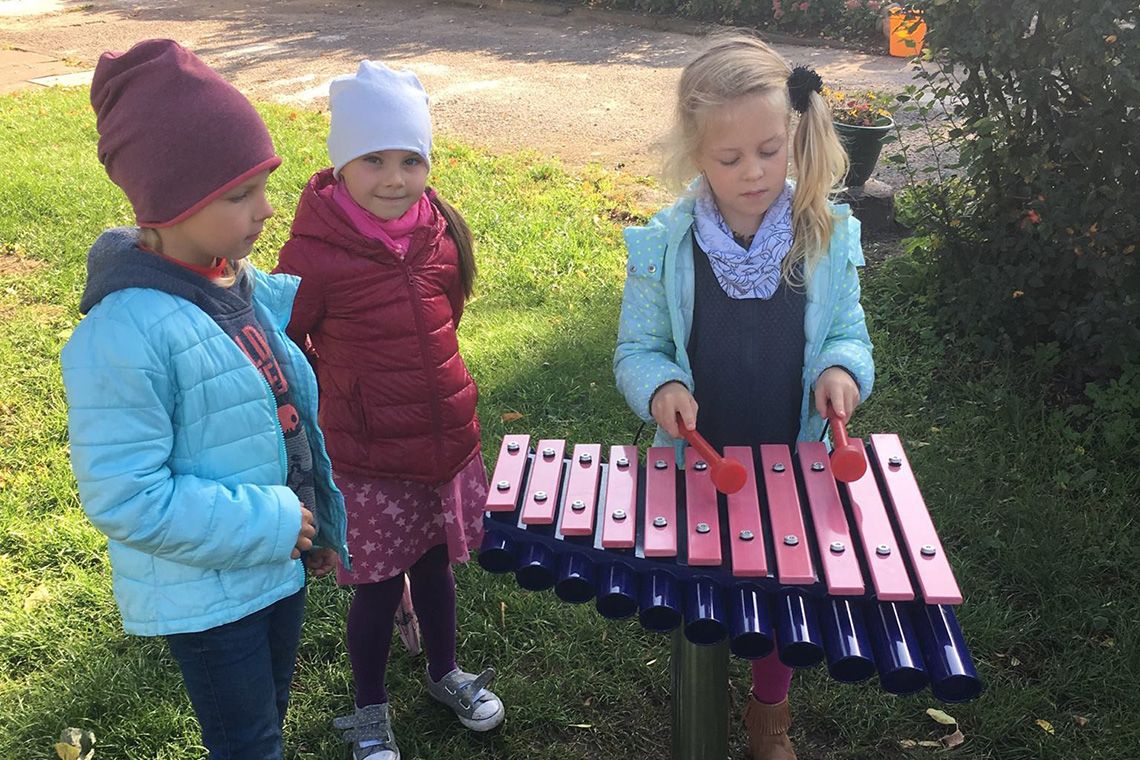 When instruments are introduced into continuous provision, there will be a noisy period of time while the children explore the new element available to them. This is a good time for adults in the setting to model good practise, while encouraging the children to experiment. Once the initial rush dies down, children can then revisit the instruments without the guidance of an adult. Being able to repeat actions through choice allows them to consolidate learning, and for skills to become embedded.
Having a consistent environment nurtures children's confidence and feelings of security. Continuous provision allows children to become familiar with their surroundings. This, in turn, encourages exploration and builds independence. This willingness to experiment links with the Characteristics of Effective Learning – Playing and Exploring, Active Learning and Creating and Thinking Critically.
To reduce the noise impact on the learning area, musical instruments could be made available within a 'music den' made from blankets and filled with cushions to reduce the sound levels for those sharing the space.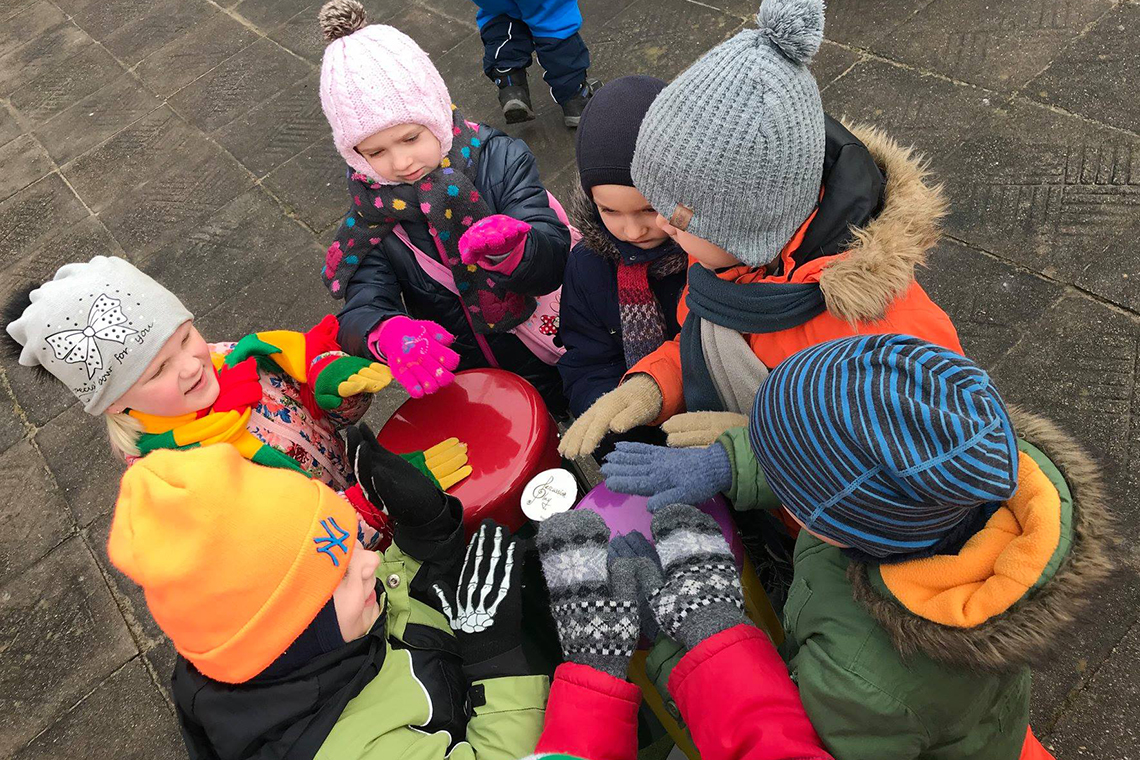 Another alternative is to offer outdoor musical instruments.
There are many benefits to learning in the outdoors, and Percussion Play design and manufacture a range of instruments for schools and nurseries which are hard wearing and resilient to weather. Dedicating some outdoor space to instruments means that noise levels within the classroom can be reduced and children are presented with the additional advantages to learning outside the classroom. Musical instruments are also one of the few completely accessible options for outdoor play. While bikes and climbing frames are popular, these can limit the engagement of children with disabilities or mobility issues. Instruments can be used by all, encouraging inclusive and cooperative play.
The tuning of instruments may also help to make music discovery play and exploration more pleasing to the ear. Instruments tuned to the five note Pentatonic scale, like the Pentatonic Freechimes, have the notes which cause discord removed meaning that the notes can be played in any order without clashing. This not only ensures more tuneful experimentation but builds self esteem and confidence in the player who is unable to make 'mistakes'.
Musical play can be extended by adding ribbons and scarves for dance, costumes or a stage for performance or a selection of found objects like wooden spoons and saucepans for children to make their own improvised instruments.
With the benefits of music within continuous provision being so numerous, it would be a shame not to include the resources in our everyday environment. With proper demonstration, clever positioning of instruments and the opportunity for children to revisit the skills they have learned, musical discovery play can be both fun and harmonious.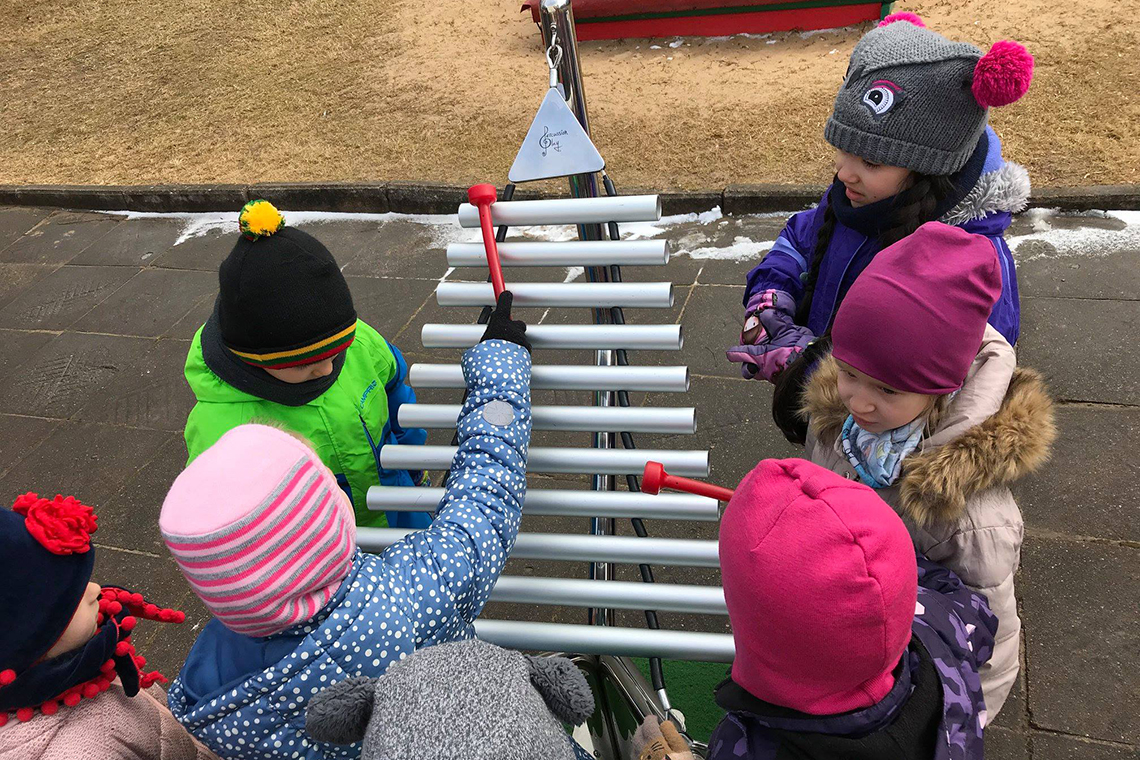 Further information on the positive effects of music and the great outdoors can be found here on our website, take a look at our knowledge base which hosts articles detailing the varied benefits of musical and outdoor play and White Papers on various music, play and health related topics.