Welcome Landscape Architect Readers
Thank you for visiting our website. Percussion Play has the industry's most comprehensive portfolio of outdoor musical instruments to choose from.
Combining sculpture with music, our a instruments are ideal for schools, Parks & Rec teams, local authorities, family attractions, housing developers, and landscape architects looking for dynamic, inclusive playful items which add energy and soul to countless outdoor spaces. Integrated with local architecture or landscaping, they cross the boundaries of standard play equipment and can be appreciated by everybody irrespective of age or ability.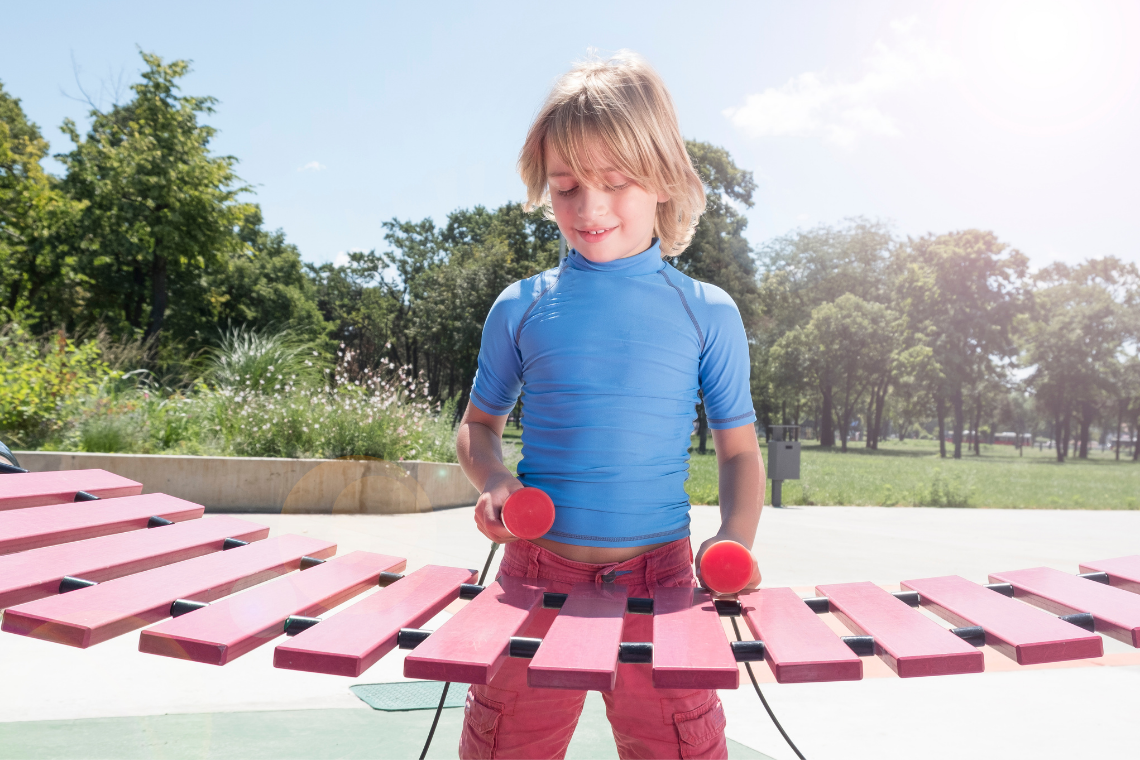 When searching for inspiration and the right instruments you can't go far wrong by looking at our many Case Studies. You can browse our website to find and download all the necessary files and technical documentation, enabling you to create your unique solution for the play and activity space. Alternatively, to incorporate our products into your plans quickly, our CAD & 3D drawings, product specifications, media files and more are free to download from the Percussion Play CADdetails page. This is an online source for manufacturer-specific product information for input into working plans and specification documents.
Constructed of resilient, easily cared-for materials, these instruments can withstand the worst effects of the elements, in all sorts of environments, with no detriment to their sound or tuning. Each instrument is designed to avoid costly or long-term maintenance. Where possible, we've designed the instruments to be played simply by using your hands, but where beaters are required, we've engineered them as one complete piece attached using coated stainless steel cables. Most instruments are made from 316 stainless steel or anodized aluminum with high corrosion resistance, making them stand out in durability, performance, and appearance.
We realize that while each outdoor space is unique, many of the questions people have when purchasing outdoor musical instruments or musical play equipment remain the same. Our FAQ page should answer many of the questions you may have, but why not get in touch with us today and see how we can work together.