Making Play Limitless – Music in Open Ended Play
Old habits are hard to shake! After working in education for a number of years I still find it almost impossible to throw away a cardboard box, walk along a beach without picking up pebbles and I get funny looks from the guys in our factory as I load old cable drums into the back of my little car to save them from the skip.
I'm sure I am not alone in these hoarding behaviours, as many of you who work in schools, nurseries and other childcare setting will agree. We understand the importance of open ended resources, and the strange and unexpected places that you can find them.
The benefits for children engaging in open ended play are numerous. Allowing for self-directed exploration and repetitive behaviours gives children the chance to experiment and consolidate their learning. Open ended resources support this creativity, while resources that are made for purpose have a fixed outcome – a large cardboard box can be a car, a shop, a spaceship. A puzzle will always be a puzzle. While it has it's own educational benefits, it will only ever be one thing.
Open ended play encourages children to use their imagination, improvise and play with no limitations and no expected outcome. It is an outlet for a stream of continuous thought development and expression. Open ended play links directly with the Early Years Foundation Stage, allowing practitioners to observe children using a multitude of skills – for example creating props to support role play or investigating shape, space and measure. These observations also link to the Characteristics of Effective Learning fostering opportunities for children to create and think critically, play and explore and be active in their learning.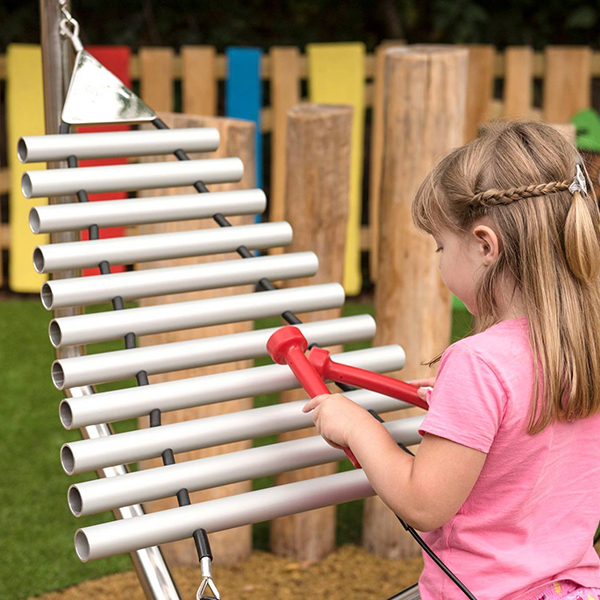 While open ended play proves popular with children in many settings, some children take comfort in games with a predictable result. This feeling of security helps them to engage and some children like the fact that there is a right and wrong way to do things. It is important to ensure the environment and provision reflects the needs of the individual as well as those of the group.
So this is where the practitioner's foraging behaviour starts – hunting for resources to enhance our open ended play. The great thing about open ended play is that it can be budget friendly. Baskets of pebbles, pine cones and shells are easy to collect. How about all those left-over nuts and bolts from that flat packed bookcase that have been rolling around in the drawer for months? Great for developing strength in little fingers while having the appeal of being 'real', an element of Heuristic play which offers children the chance to explore the properties of objects from the real world. Combine these with boxes, milk crates, cardboard tubes and you have the beginnings of a fantastic loose-parts construction set – cue instant memories of playing with the pegs in my Nan's washing basket or sorting through the button box.
Allow children to combine resources. Watch them make links and create their own narratives for play. It's simple to combine cars or small world figures with sand and water, giving children the chance to develop miniature landscapes or daring rescue missions. One of my favourites was the combination of dolls, play dough and a box of sequins which when combined became the perfect set of resources to give the dolls mermaid tails with sparkly scales – all child initiated.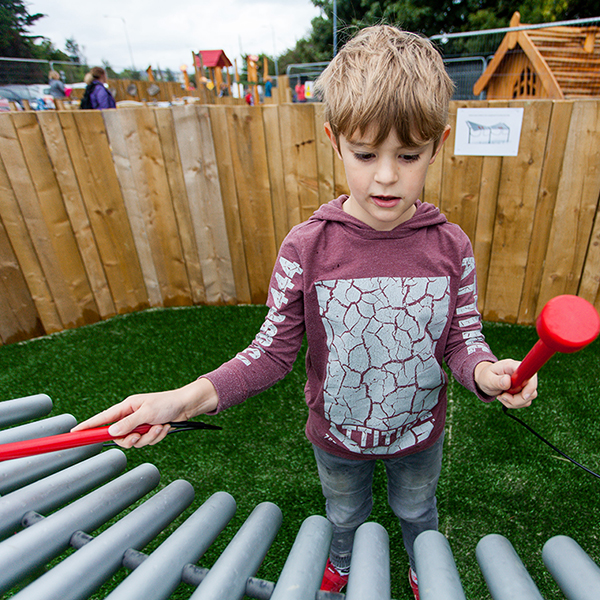 Musical play has endless scope for improvisation and learning through play. Children seem to be innately musical and begin to move spontaneously to music and beat out rhythms as soon as they are able to. Percussion Play produce a range of outdoor musical instruments that allow children to experiment with sound in an outdoor environment. Our Pentatonic tuned instruments, like the Duo and Tubular Bells, are perfect for young learners to test the differing notes while always making a pleasing sound, building self esteem and inspiring continued engagement.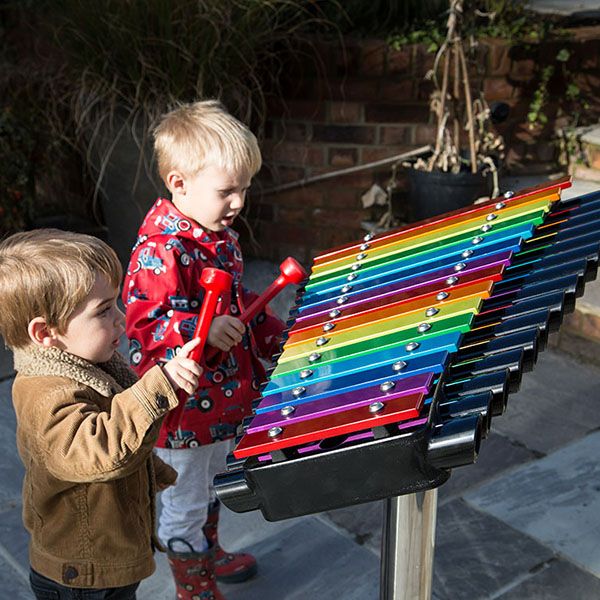 The main obstacle I found with open ended, especially loose parts play, is giving the children time to make the connections without jumping in with my own ideas. Wanting to support and extend play, without influencing too heavily is a tricky balancing act. Also, resisting the impulse to tidy up at the end of the activity period was hard to overcome, but allowing children to constantly revisit and tweak their constructions or repeat their choice of learning allows them to merge all the information they have gathered. By permitting our resources, learning environments and our support as adults to be open ended, learning through play continues to be dynamic – and most of all, fun.
Further information on the positive effects of music and the great outdoors can be found here on our website, take a look at our knowledge base which hosts articles detailing the varied benefits of musical and outdoor play and White Papers on various music, play and health related topics.