Six Reasons Why Music Should Be on Every Playground
Outdoor music spaces engage people of all ages, race, or musical ability and research tells us that participating in music, at any age, provides unique emotional, physical and cognitive benefits. Outdoor Musical Instruments in the playground, park or family-trail provide a non-threatening and fun outlet for creative and emotional expression and through the medium of music many essential life skills can be learned.
Here are Six Great Reasons Music Should be on Every Playground
1. For a Confidence Boost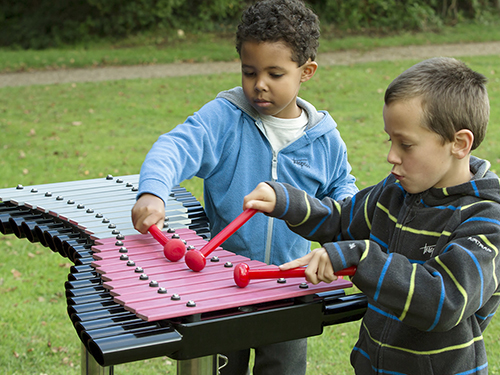 There is no right or wrong in music, so it holds no fear for children and they feel safe to experiment with self-expression. This leads to a sense of achievement and pride that may be difficult to find elsewhere, particularly for those with low levels of motivation. The subsequent increase in self-esteem and confidence can then be transferred to other areas of their lives. Through music, a child can express their emotions, develop a sense of rhythm (which will, in turn, will support their physical development) whilst expanding their listening and communication skills.


2. For Emotional Expression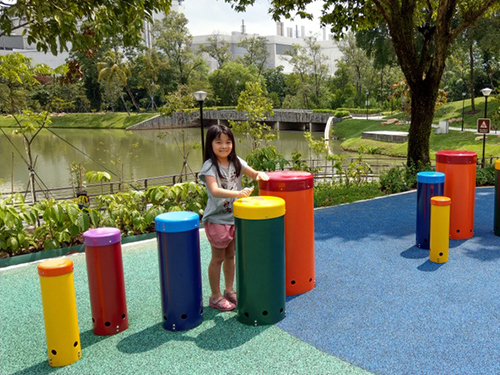 Easy access to outdoor musical instruments may provide an outlet that encourages children to use music to deal with emotional issues, especially when they are unable to express them through speech. Where words fail, music may be a medium through which to explore one's inner world and experiences. The easy, non-challenging way in which outdoor musical instruments can be played offers a healthy way to express emotions like sadness, anger, aggression, happiness, and excitement.
Learning how to express themselves is critical to kid's mental, social, and emotional growth


3. For Building Social Skills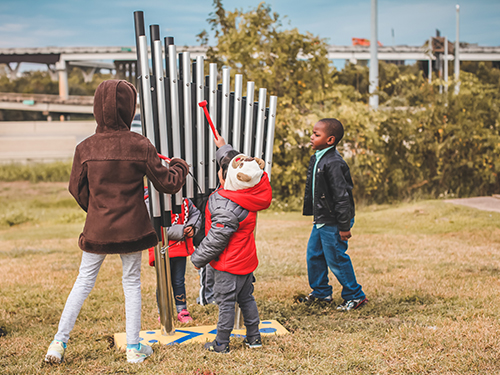 Outdoor Musical Instruments can be installed individually, however the real magic happens when they're installed in a group. Socially, music is a great leveler and playing music as an ensemble not only rapidly develops musical skills but is also extremely helpful for working on concepts such as cooperation, versatility, communication and encouraging interaction.
4. For Multigenerational Fun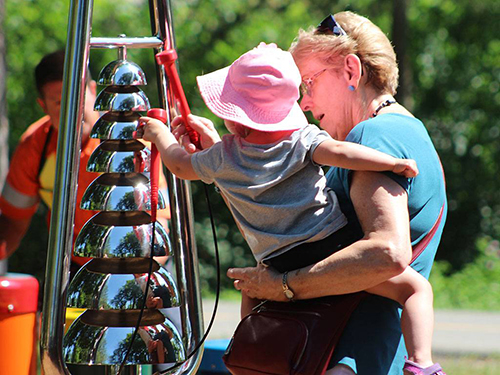 There is growing evidence that shows us that music is a tool of unparalleled dimensions that can be used to connect the generations, improve well-being, mental health, tackle loneliness and help integrate local communities. Different generations making music together is meaningful, and the energy they create together can be palpable.
Music is like physical exercise: it's for all ages and for all people. And like physical exercise, participation in music leads to good health and wellbeing.


5. For An equal chance to join the fun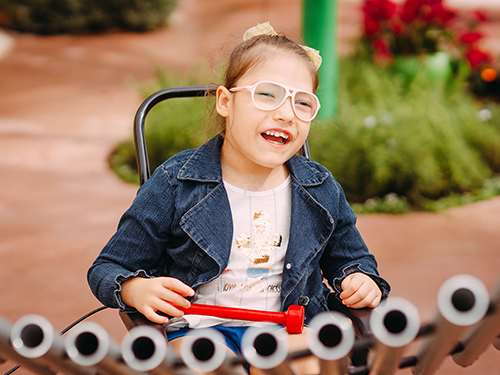 Musical play is inclusive. Everyone can enjoy making music and find their inner musician. With their simple design combined with their accessibility, outdoor musical instruments enable those living with disabilities to have fun making music with their family or peers in the open-air.
To see, hear and play musical instruments is an important cultural experience for every child and more kids should have the chance to experience the magic of making music with real musical instruments. Adding musical instruments to existing play areas as creative, inclusive extras is a relatively easy way to diversify a play area, bringing sensory and inclusive elements to an otherwise non-inclusive playground.
Children of all abilities and ages can join in together with outdoor musical activities and combining old equipment with new concepts can rejuvenate a play area.


6. For Getting in the 'Zone' for Sensory Play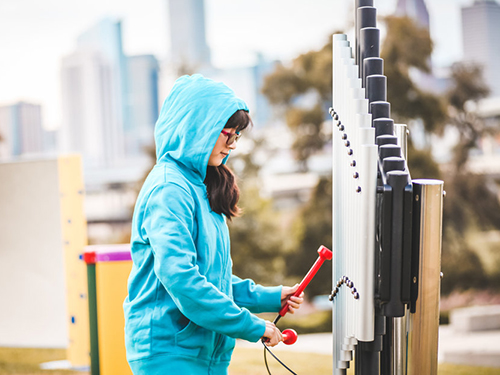 Music is important in all aspects of life and a crucial factor in any sensory environment.
Play is about more than just 'letting off steam'; it can be quiet and contemplative, as well as active and boisterous. As they grow and develop, children seek out different types of challenges and risks in their play, and providers need to understand and account for this in the play opportunities they are offering.
Playgrounds that zone and offer an abundance of engaging sensory activities as well as physical challenges invite children to interact with each other and develop new skills, regardless of their current abilities.
Music is a multi-sensory experience with the main senses employed being visual (seeing), auditory (hearing) and kinaesthetic (doing).