Children's Museum of the East End Will Soon Be Making Music in the Great Outdoors
To celebrate our first attendance at InterActivity (the Association of Children's Museums' annual conference and the largest gathering of children's museum professionals worldwide), Percussion Play offered ACM members the chance to win a Rainbow Cavatina and 4-Song Music Book worth over $5000 for their chosen Children's Museum.
We received over 200 entries, and the lucky winner was drawn at random following a hugely successful expo and evening drinks reception held at the prestigious Louisiana Children's Museum.
Co-Founder Robin Ashfield contacted the lucky winner - Leah Oppenheimer, Director of Outreach at the Children's Museum of the East End in Bridgehampton, New York - to tell her the good news.
Robin tells us "When I spoke to Leah and told her that she had won the prize, she was absolutely delighted. She told me that she had been teaching underprivileged kids for the last 20 years, many of whom don't have access to a musical instrument at home."
During the conversation and after learning that Leah is so involved with early years, Robin offered her alternative products of the same value, which he felt would provide better play value to the museum's regular visitors. Leah consulted with her team, and they agreed that the Rainbow Trio with a Penta Post would be best for their needs.
With their simple pentatonic scales, the children will be able to improvise and explore their musicality individually, as well as be introduced to the concept of ensemble playing.
Leah's competition entry read, "I teach Baby and Toddler Music as well. We would put the instrument outside our preschool classes next to the communal playground where all could use it! And in the summer, Baby classes will be outdoors, right next to it! I will use it a lot for pitch, percussion, and simple singalong accompaniment!"
The instruments are due to be shipped shortly, so check back for our case study and photos once they have been installed.
Congratulations to Leah and Team!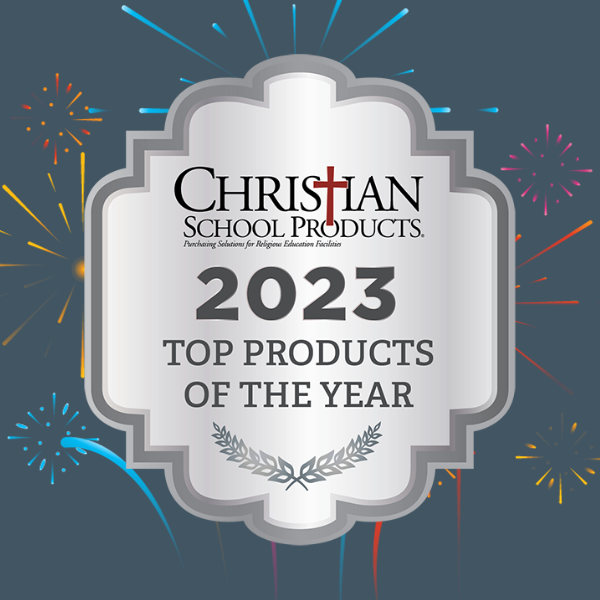 Christian School Products (CSP) magazine is a bi-monthly publication that provides the latest information and resources about products, furnishings, building...
---