New Inclusive Mallets For Babel Drums and More
Both our Babel Drums and Petal Drums were originally designed to be played with the hands and fingers - this really creates a feeling of connection with the drum and will produce some wonderful mesmerizing sounds. However, whilst this playing method doesn't require much effort or indeed any special musical skills (although it can require a little practice to get the technique nailed), we've realized that older players or those with Arthritis, tender hands, or finger joints could be being denied the opportunity to participate in the musical fun.
We want as many people as possible to engage with our instruments and welcome the challenge of prioritizing inclusive design and product accessibility. With this in mind, we have designed these new smaller lightweight 'Babel Drum Mallets' that are just perfect to use with not only these instruments but are versatile enough to be used to play on any of our instruments by players suffering from a very weak or painful grip or those with limited dexterity. The lightweight nature of both the mallet and the cable makes them much easier to hold and control. The sound produced may not be as powerful but will still be extremely pleasing and the enjoyment of playing not diminished.
If you would like to retrofit these mallets to an existing Babel Drum or replace a missing mallet, they come supplied with all the fixings you'll require. The standard cable length is perfect for use with the Babel or Petal Drums - so if you would like to use them for any other instrument then simply Contact Us first and we will ensure they are sent with the correct cable length for your instrument.
No one should be denied the opportunity to make their music in the world and we will continue to do our best to create outdoor musical instruments that everyone can use and enjoy.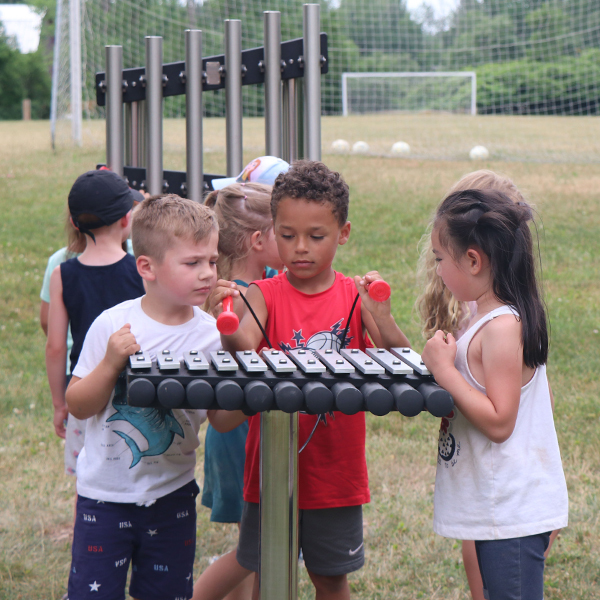 Making music around the campfire is just one traditional pastime at camps that guests often find to be one of the highlights of their stays. The warmth...
---