And the Queen's Award for Enterprise goes to……Percussion Play!
We are delighted to announce that Percussion Play has been named as the winner of a 2021 Queen's Award for Enterprise – one of the highest accolades and most prestigious awards a UK-based company can win. We were informed that Her Majesty Queen Elizabeth II had approved the Prime Minister's recommendation that we should receive a Queen's Award for Enterprise in the International Trade category in acknowledgment of our outstanding short-term growth in overseas sales over the past three years.
The International Trade category of the Queen's Awards welcomes entries from organizations based in the UK that have been successfully growing their sales overseas - whether that's in one or more foreign markets. Winners must have demonstrated that their business has achieved substantial growth in overseas earnings and in commercial success (for their business size and sector) through either outstanding achievement over 3 years or continuous achievement over 6 years.
Commenting on the award win, Percussion Play founder and Managing Director, Jody Ashfield, said: "We feel extremely honored to win a Queen's Award and delighted to receive such recognition of our business growth and success. We are very proud to know our outdoor musical instruments, manufactured here in Hampshire, are being enjoyed by communities across the globe. We've shipped our instruments to be played in so many different locations, from busy city parks and playgrounds to locations where they are used for music therapy, dementia care, music education and to create interactive community spaces designed to bring people together. On behalf of our amazing team, we will enjoy this moment and continue to work hard to bring a little harmony to the world."
About the Queen's Award The Queen's Award for Enterprise is an award for outstanding achievement by UK businesses. Winners have usually been announced annually on 21st April, the birthday of Her Majesty Queen Elizabeth II, however as the royal family was in a two-week period of official mourning following the death of Prince Philip, Duke of Edinburgh, the announcement was delayed until 29 April.
Designed to recognize and encourage outstanding achievements in the fields of Innovation, International Trade, Sustainable Development, and Promoting Opportunity (through social mobility) the Queen's Awards scheme was instituted by Royal Warrant in 1965 and the first Awards were made in 1966. Now in its 55th year, the Queen's Award for Enterprise is one of the most respected and esteemed global business awards.
To find out more visit Queens Award For Enterprise
About Percussion Play After successful careers in the UK playground industry, Directors Robin and Jody Ashfield began designing and creating outdoor musical instruments in 2008, and Percussion Play was incorporated in 2011. Their intention was clear, to create high-quality, weather-resistant fully accessible musical instruments that were sonically accurate, beautiful to look at, accessible, and designed so anyone could play them.
Their experience of building playgrounds and sensory gardens for schools and community projects helped identify a gap in auditory playground equipment. Sensory gardens offer gentle stimulation in a therapeutic environment and outdoor music works effectively when combined with these spaces. Outdoor musical instruments present schools and nurseries with an excellent way of incorporating outdoor education into the curriculum. They make creative, inclusive playground equipment as well as excellent music education resources.
The company has grown considerably over the past ten years and now employs 18 dedicated staff whose talents and actions help achieve excellence every day.
They strongly believe in extending play beyond the traditional, making play inclusive and the positivity of multi-generational interaction. Music has great power for bringing people together and including musical instruments in a park, playground or trail makes music-making irresistible for people of all cultures, ages, and abilities.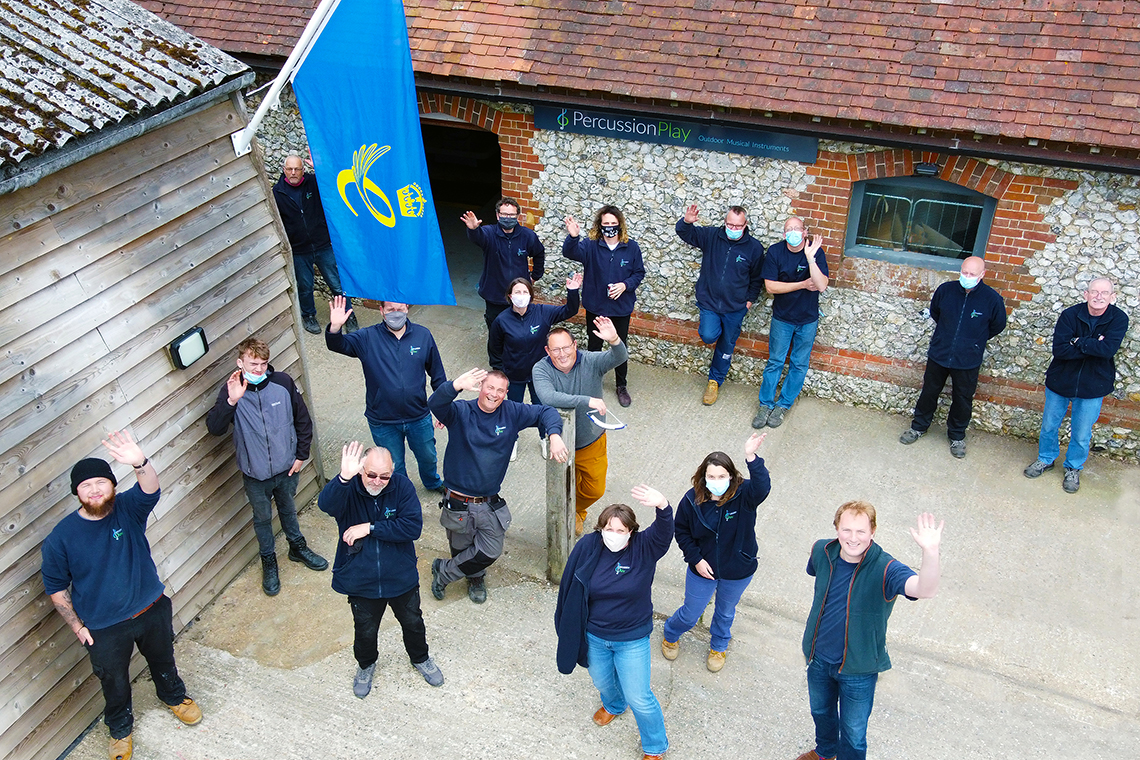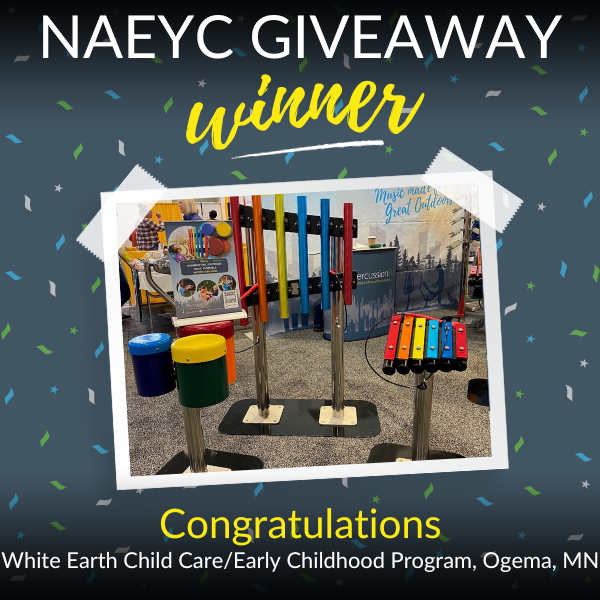 Last week we attended the NAEYC Annual Conference and Expo in Nashville, where early childhood educators from around the world gathered to connect, collaborate,...
---