Quinterra Legacy Garden to feature Percussion Play Instruments
Percussion Play is honored to be the primary supplier of outdoor musical instruments for this wonderful interactive musical garden and performance space that will serve as a place for play, inspiration, creativity, reflection, and contemplation for visitors and residents of the City of Calgary
The Quinterra Legacy Garden will be Calgary's first fully dedicated music garden and performance space. Built to honor and celebrate five young Albertan adults killed in 2014 and for their families to thank the supportive local community, the garden will encourage the arts and support young people's mental health and creativity. Located in South Glenmore Park and overlooking the Glenmore Reservoir, the garden will be a tree-lined open space for families to play together, picnic, and enjoy the outdoors.
This 'flyover' video allows you to both see and hear how the outdoor musical instruments will appear in the Quinterra Legacy Garden. All bar one of the instruments are from Percussion Play and you'll see Harmony Bells, Rainbow Sambas, a Sonora, Colossus Chimes, a Duo Xylophone, Handpipes, a Harmony Xylophone, a Cavatina with Music Book, Tembos, Large and Small Babel Drums, and finally a Cajon Drum Circle.


This is such a wonderful project to be involved in. The Quinterra Legacy Garden will provide a beautiful and unique place for people of all ages to come together to make use of the musical instruments and play elements as well as the 30-foot diameter stage for programming of music, dance, theatre, spoken word, yoga, meditation, healing circles and much more.
The garden will be a welcoming space that reflects hope, possibility, creativity, and the life-affirming qualities that each of the five young adults lost embodied. Choosing the right way to honor and to celebrate a person's life or work can be immensely healing to the bereaved, who are comforted knowing that they're creating something beautiful to honor a memory. Music is a celebration of life, full of positivity and sunshine, and a music memorial in the great outdoors can bring harmony and light into the lives of others – helping to convey something that can't easily be put into words. We have worked with wonderful families and organizations each determined that the memory of their loved ones will be remembered in a unique and joyful way. Some with a single outdoor drum or xylophone, others with a complete music garden or playground. If you are considering creating a musical memorial then you may want to read The Healing Power of Music: Musical Memorial Gardens and Tributes for Loved Ones or Contact Us and we would love to help you create the perfect musical legacy.
We look forward to sharing the completed project with you all soon and seeing (and hearing) the space being enjoyed by the community.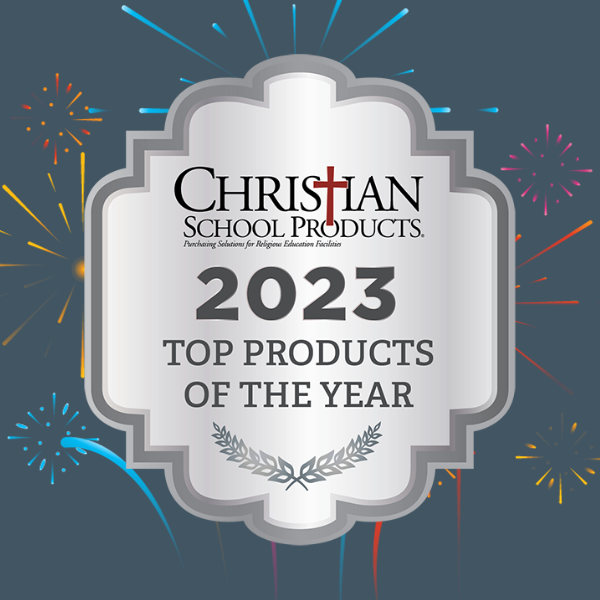 Christian School Products (CSP) magazine is a bi-monthly publication that provides the latest information and resources about products, furnishings, building...
---