Testimonials
Thousands of organizations have come to us wanting our help to bring music and harmony to their parks and playgrounds, schools, nursing homes, hospitals, hospices, museums and family-attractions, and many other different settings.
We strongly believe in extending play beyond the traditional, making play inclusive and the positivity of multi-generational interaction. Music has great power for bringing people together and including musical instruments in a park, playground or trail makes music-making irresistible for people of all cultures, ages, and abilities.
Read their reviews of Percussion Play to learn how great outdoor musical instruments have enhanced their outside spaces.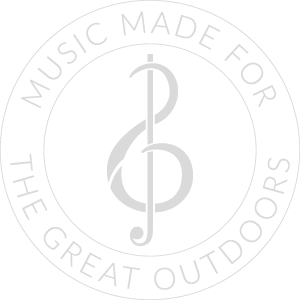 Commissioner Adrian Garcia Harris County, Texas
"The percussion sets are a win-win in many aspects! They add to the aesthetic of the public space, expose children to musical instruments, allow children to express themselves in a new way, and stimulate sensory learning."
Case Study
Tina Keegan - Exhibits Director Palo Alto Junior Museum and Zoo, San Francisco, California
These instruments are high quality and well-made. We put them in our children's museum and guests love them. The sounds are gentle on the ears and enjoyable even when kids don't quite have musical skill yet. They are also quite pretty.
Case Study
Hannah Wafula, Director of Bockett's Farm, Leatherhead, Surrey, UK
"We know how popular the instruments are, so we were really keen to add more. The instruments are scattered around the area and bring it to life with the bright colors. Children enjoy the flowers and what is great is that they are inclusive, so everyone, regardless of age or ability, can play and make music. On some quiet days at the farm, the sound from the instruments is stunning. The pentatonic tuning can be calming despite having many children playing the instruments all at once".
Case Study
Lisa Barron Pediatric Office Supervisor/Community Outreach Coordinator Palm Beach Children's Hospital at St. Mary's Medical Center
Percussion Play Limited saved the day as a very easy, professional company to work with when we hoped to add interactive musical instruments to our hospital's very own DinoSoar Garden. I had to get quotes several times to submit to the donors, and Daniel Fry was very quick with his responses. He also provided me with experienced info on what would work best. I sent photos of the space and was provided photos back of how the instruments would best look in place. Once all choices were made, payment from the US was very easy. I was given very precise information on the proper installation of each piece of equipment - very easily attained from the website - and those diagrams were given to our contract installers. We have had zero issues with the quality of the equipment. I was kept aware of the tracking every step of the way. We also added engraving for the donor on one piece of equipment and it came out beautifully. The sound of all of the pieces we chose are just as stated, but I think the Samba Drums were better than expected. All in all I had a very positive experience working with this company and would not hesitate to work with them again.
Case Study
Pam Turner, Chapel Restoration Co-chair and Church Member Cross Tracks Church, Liberty Hill, Texas,
"Music is at the heart of worship, so creating a music garden in memory of Louine, who was such a central figure within both the music community and wider community in Liberty Hill, seems a fitting way to pay tribute. I'm sure that we'll be seeing budding music stars of the future learn their love of music thanks to our new music garden."
Case Study
Karen Mehta, Headteacher/Principal Ashbridge Independent School and Nursery, based in Preston, Lancashire, UK,
"Outdoor learning is a huge part of the school. We believe there is no better place to educate and excite our pupils than within our beautiful grounds. Having the large instruments outside enables the children to be creative and work together freely outside the formal music lessons to make music and sounds. Older pupils can work with the younger ones. We can use the instruments in science to really experience vibrations and how sound travels. They can be used for Drama/Dance and as a stimulus or accompaniment to creative writing. Playing the instruments can develop fine motor skills and promotes well-being, and children of all ages can use them. We can also look at how they are made and how the sound is created to support a DT project."
Case Study