Testimonials
Thousands of organizations have come to us wanting our help to bring music and harmony to their parks and playgrounds, schools, nursing homes, hospitals, hospices, museums and family-attractions, and many other different settings.
We strongly believe in extending play beyond the traditional, making play inclusive and the positivity of multi-generational interaction. Music has great power for bringing people together and including musical instruments in a park, playground or trail makes music-making irresistible for people of all cultures, ages, and abilities.
Read their reviews of Percussion Play to learn how great outdoor musical instruments have enhanced their outside spaces.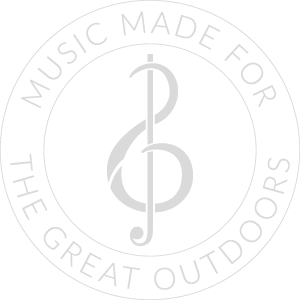 Tavis Dockwiller - Principal and Founder of Viridian Landscape Studio Warrington, Pennsylvania
'Not a day goes past that you cannot hear the beautiful sounds of music traveling across the park. The community wanted real musical instruments in the park – not just noisemakers – and the inter-generational play they provide totally supports the ethos behind this playground.'
Case Study
Principal Carmen Montero Graf, Ed.D. East Garner Elementary School, Garner, North Carolina
"Our new Music Teacher at East Garner Elementary School will be taking lots of lessons in the playground using the new instruments this year. I'm excited to see if we have any budding musicians and how we can help nurture their talent."
Case Study
Larry P. Neal, Library Director Clinton-Macomb Public Library, Michigan, USA
Percussion Play Limited were very helpful when we were selecting the instruments. Their website is very vibrant and it is great that we could hear the instruments sound before purchasing. We were trying to incorporate instruments for all ages and the website was helpful to demonstrate how different audiences interact with the instruments. Customer service always responded in a timely manner. The build quality is very good, looking across the array of companies that build outdoor instruments. The sound quality is playful and fun. Our library customers seem to be enjoying the instruments. The size and accessibility of the instruments make it easy for all ages to interact with them as they enter our newest library location.
Case Study
Crystal Howard, Manager Hansen Mortuaries and Memorial Garden, Phoenix, Arizona
"There's no doubt that our sound station is probably one of the favorite stations in our healing garden. I've walked through it with visitors and funeral professionals and all become emotional when they ring the Bell Lyre and say their loved one's name."
Case Study
Sue Wiedder, Director of Development and Communications Western Pennsylvania School for Blind Children,Pittsburgh, PA.
"I can't say enough good things about the instruments. They're such a positive asset for our school, especially for the population of students that we have. The big thing is accessibility but when you see a student with the mallets in their hands and they're hitting the tubular bells and seeing the smiles on their faces and their reaction, that makes it all worth it – music is amazing. All I heard was such calming and pleasant sounds."
Case Study
Larry P. Neal, Library Director Clinton-Macomb Public Library, Michigan, USA
I thought you might enjoy a few photos of our installation! We actually had special flatwork stamped concrete paths created for full access to the instruments. Also since they are free standing and not in a children's play area I have already observed several adults happily engaged in playing the instruments, of course include me in that group!
Case Study