Testimonials
Thousands of organizations have come to us wanting our help to bring music and harmony to their parks and playgrounds, schools, nursing homes, hospitals, hospices, museums and family-attractions, and many other different settings.
We strongly believe in extending play beyond the traditional, making play inclusive and the positivity of multi-generational interaction. Music has great power for bringing people together and including musical instruments in a park, playground or trail makes music-making irresistible for people of all cultures, ages, and abilities.
Read their reviews of Percussion Play to learn how great outdoor musical instruments have enhanced their outside spaces.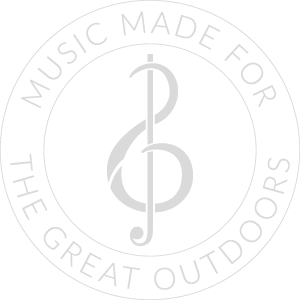 Dave Hoeger - Montezuma School Superintendent Montezuma, Iowa, USA
These instruments will provide our students a wonderful opportunity each day while at recess to work with their friends to create a wonderful new tune.
Case Study
Kurt Hanna - Elementary Principal at Montezuma School Iowa, USA
The musical playground has been a wonderful addition. Students now have the cultural exposure that gets them excited about the fine arts
Case Study
Falon Mihalic - Landscape Architect & Project Manager Houston Texas
"The kids experience so much joy when interacting with the instruments. You can see it in their faces that they are delighted."
Case Study
Sandy Rusher, Principal, Park Hill Elementary Kansas, USA
"It's awesome to hear the music playing and it's a beautiful, engaging space for students."
Case Study
Jarrad Bittner - Executive Director Building For Kids Children's Museum, Appleton, Wisconsin
We heard about Percussion Play while we were searching online for potential percussion instruments. We found that Percussion Play had the most competitive prices and best option for what we needed and had options for how we could expand on the music area in the future. Since we purchase items from all over the world, we had no concerns purchasing from a UK based company.
Case Study
Bre Hauboldt - Educator & da Vinci Studio Coordinator Building For Kids Children's Museum
In the art studio we have a section that is all music related, since that is an art form as well. When choosing instruments for this space it was very important to find something durable and that wouldn't be too obnoxious with a bunch of kiddos banging on it. The rainbow trio ensemble is perfect! Before we had this set, we had tried other instruments that fell apart after a couple of weeks. That has not been a problem at all with the rainbow ensemble. No matter how hard the kids bang on the instruments, it always sounds pretty and not obnoxious which is also great! We do use the instruments inside, but they are not too loud or anything. It has been wonderful to see the parents and kids interact together with the instruments. Sometimes we'll have a whole family band back there!
Case Study