Testimonials
Thousands of organizations have come to us wanting our help to bring music and harmony to their parks and playgrounds, schools, nursing homes, hospitals, hospices, museums and family-attractions, and many other different settings.
We strongly believe in extending play beyond the traditional, making play inclusive and the positivity of multi-generational interaction. Music has great power for bringing people together and including musical instruments in a park, playground or trail makes music-making irresistible for people of all cultures, ages, and abilities.
Read their reviews of Percussion Play to learn how great outdoor musical instruments have enhanced their outside spaces.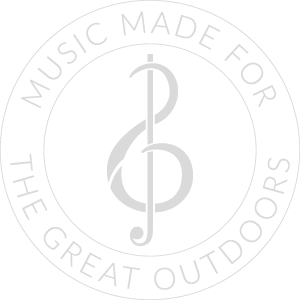 Brenda Littlejohn Martinsville-on-the-Move Community Music Garden, Illinois
"We are delighted by the response from the community to our new instruments in the park. They provide a new element to the area, and people enjoy coming here to make music".
Case Study
Janet Montgomery North Cadbury Court Country House - Somerset UK
"We have nothing but praise for them. It's lovely to see families enjoy them together. The children go out and enjoy playing on them with their parents and grandparents; it is a way of getting people together. We positioned three outdoor instruments in a group so they can be played together and individually."
Case Study
Clint Brinker, Senior Project Manager at SeaWorld Parks and Entertainment Sesame Place Seaworld, San Diego
"We wanted to create an area where children can explore independently – and most importantly, we wanted the experience to have an educational component. Music was a natural direction because everyone loves music! We have two complimentary play areas in Rosita's Harmony Hills – the lower garden area for the smaller children and the upper area for big kids and the whole family. We incorporated musical instruments in both areas. Percussion Play's instruments were a great choice because of the selection of both traditional-looking instruments and garden-themed instruments, which helped create a beautiful space for everyone to explore and enjoy. Musical instruments were chosen particularly because Sesame Street's Rosita loves to play guitar and create music with her Sesame Street friends!
Case Study
Gavin Robb - Exhibit Technician & Designer Vitensenteret Innlandet – Children's Science Museum, Norway
The first impression people get as they come into the science museum is the music installation at the front. It's a great way to entice children to come in and explore the museum. After fundraising for the instruments and receiving a grant, we built the main music room, but we were keen to have something physical for the children to do and make music outside. Percussion Play's instruments were perfect. The children enjoy playing them and making music, and because of how the instruments are tuned, they always sound nice. Having this musical installation is also benefiting the local community. While people walk their dogs in the nearby park, they can hear the fun people are having at our museum
Case Study
Christy Schink - Associate Director of Youth and Outreach Services Librarian, Scenic Library Missouri
We have Soprano Quartet instruments at 5 of our 9 library branches and are hoping to add them to all of our branches. We were looking for something to pull people out onto our outdoor patios in our new buildings, and these have been perfect. The company is great to work with and their products are exceptionally high quality.
Case Study
Larry P. Neal, Library Director Clinton Macomb Public Library, North Branch, Macomb County, Michigan
"Our outdoor musical instruments provided by Percussion Play were an instant hit with library patrons of all ages once they were installed in the grounds of our new building. From spontaneous 'concerts' to a simple tap of delight on a drum, these have brought a wonderful sense of joy to the community."
Case Study