Testimonials
Thousands of organizations have come to us wanting our help to bring music and harmony to their parks and playgrounds, schools, nursing homes, hospitals, hospices, museums and family-attractions, and many other different settings.
We strongly believe in extending play beyond the traditional, making play inclusive and the positivity of multi-generational interaction. Music has great power for bringing people together and including musical instruments in a park, playground or trail makes music-making irresistible for people of all cultures, ages, and abilities.
Read their reviews of Percussion Play to learn how great outdoor musical instruments have enhanced their outside spaces.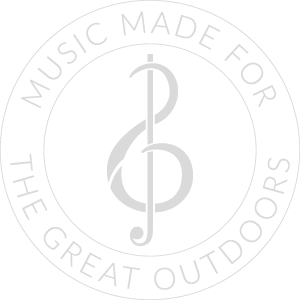 Bre Hauboldt - Educator & da Vinci Studio Coordinator Building For Kids Children's Museum
In the art studio we have a section that is all music related, since that is an art form as well. When choosing instruments for this space it was very important to find something durable and that wouldn't be too obnoxious with a bunch of kiddos banging on it. The rainbow trio ensemble is perfect! Before we had this set, we had tried other instruments that fell apart after a couple of weeks. That has not been a problem at all with the rainbow ensemble. No matter how hard the kids bang on the instruments, it always sounds pretty and not obnoxious which is also great! We do use the instruments inside, but they are not too loud or anything. It has been wonderful to see the parents and kids interact together with the instruments. Sometimes we'll have a whole family band back there!
Case Study
Anna Moore - NZ Registered Music Therapist Nelson, Marlborough & Tasman, New Zealand
Recently Pollard Park in Blenheim has had some brand new percussion instruments, courtesy of Percussion Play, installed in the new playground. The drums, vibraphone and tonal chimes have been met with massive excitement from the whole community. People are going to the park now specifically to check out these instruments! Not only are they colourful and accessible height-wise for children, the quality of the instruments is outstanding, meaning they make a fantastic sound. This robustness means they will stand the test of time and be able to handle being in the outdoors for many years to come. Thank you so much on behalf of the Blenheim community - the percussion instruments have been a roaring success! '
Case Study
Paul Trapido of Paul Trapido Interpretive Design Wilmington, Delaware, USA
To help revitalize a park in downtown Wilmington, Delaware, the Rotary Club of Wilmington asked me to create a group of outdoor education al play stations for children. Given the 24/7 unattended urban location, durability had to be a prime consideration, but cost and aesthetics were also important. Finding suitable musical instruments for this tough environment was a real challenge—until I discovered Percussion Play. Their sophisticated design, high quality of materials, and wide range of instrument choices far exceeded anything else I had found; the cost, including shipping from overseas, was very competitive; and communicating with Percussion Play's very cooperative staff was a pleasure. The installation is a big hit with the park's nearby schoolchildren and their teachers, local office workers, neighborhood residents, and the Rotary Club members who sponsored the project. I wouldn't hesitate to use Percussion Play's instruments again.
Case Study
Dave Fleming Rotary Club of Wilmington Wilmington, Delaware, USA
It is a pleasure to work with a company in which integrity and quality are obvious core values. Consumers deserve to hear from customers whose experience can help them choose from among multiple suppliers. Please do encourage potential clients to contact me. I will be happy to tell them about our very positive experience with Percussion Play.
Case Study
Hastings Kindergarten Teacher Hastings, Nebraska, USA
As a long time Early Childhood educator and lover of any and everything musical, our recently installed musical playground equipment is such an asset not only for our students but our staff and our community. Music whether vocal or instrumental, is such a universal and integral part of brain development, culture, emotional regulation, and daily life. With the addition of our wonderful outdoor musical playground, our students can now 'make their own kind of music' using emotions, whole body movement, tapping, clapping, dancing, rhythm, and repetition along with the use of cooperating skills. Simply put...music brings joy. We want to thank you for the opportunity to bring JOY to our students, staff and community
Case Study
Hastings Music Teacher Hastings, Nebraska, USA
Current fine arts/music education standards in the United States are generally based on the actions of "Create, Perform, Respond, and Connect." As part of the standards, one goal of music education programs is for students to be able to "generate/conceptualize, organize/develop, and refine/complete artistic ideas and work." Not only should students be able to meet these goals INSIDE the school building, by having a space and trained music specialist dedicated to music education, but community members of school-age and beyond should have opportunities to create music OUTSIDE of the school environment as well. This MUSICAL playground equipment offers the unique opportunity for ALL citizens, age 2 to 102, to be able to experiment with sound and sound combinations, and create their own music! Users can create and play alone, or through collaboration with others. This outlet for creativity provides unique benefits not attained in other areas of daily life, and leads to connectedness and well-being that benefit all of us!
Case Study