Testimonials
Thousands of organizations have come to us wanting our help to bring music and harmony to their parks and playgrounds, schools, nursing homes, hospitals, hospices, museums and family-attractions, and many other different settings.
We strongly believe in extending play beyond the traditional, making play inclusive and the positivity of multi-generational interaction. Music has great power for bringing people together and including musical instruments in a park, playground or trail makes music-making irresistible for people of all cultures, ages, and abilities.
Read their reviews of Percussion Play to learn how great outdoor musical instruments have enhanced their outside spaces.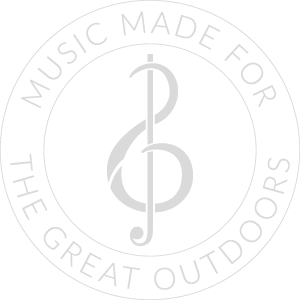 David Collier - Coastal Activity Park Manager Boscombe, Dorset UK
Our harsh seafront environment is notoriously unforgiving on metal installations, but six months in the outdoor musical instruments look as good as they did on installation day. The public reaction to them has been fantastic! From the off, contact with Percussion Play was both friendly and professional and we have seen this continue after sales."
Case Study
Symphoria ( a musician-led cooperative orchestra) Syracuse, NY Syracuse, New York
Many thanks to you and your team for all your efforts on our behalf. We're excited to get these (instruments) in the ground!
Case Study
Princess Cruises Italy
The Percussion Play instruments were successfully assembled and installed on the ship and look amazing. THANK YOU for all of your help during these many months in making this possible. They are beautiful and fit well in the space.
Case Study
John Neumann City of Beaver Dam Parks, Forestry & Facility Supervisor Beaver Dam, Wisconsin, USA
The delivery was fast and every thing was packed very well, nothing was damaged or scuffed. I would not hesitate recommending these instruments as they are durable and really some high quality products that should stand any environment.
Case Study
Niamh Egan - Chair of Greystones Playground Committee Ireland. Greystones, Co Wicklow, Ireland
Without exception your instruments have brought a little magic and joy to everyone who has walked through the gates of our playground.
Case Study
Niamh Egan - Chair of Greystones Playground Committee Ireland. Greystones, Co Wicklow, Ireland
I want to thank you for your amazing instruments that have transformed our sensory area and helped create a truly inclusive sensory experience, for young and old alike, regardless of abilities. I was always disheartened by the playground "music instruments" that I saw in local playgrounds in Ireland, so when I had the chance to influence equipment in our local playground I knew immediately that "real" musical instruments was imperative in our sensory area.
Case Study