Testimonials
Thousands of organizations have come to us wanting our help to bring music and harmony to their parks and playgrounds, schools, nursing homes, hospitals, hospices, museums and family-attractions, and many other different settings.
We strongly believe in extending play beyond the traditional, making play inclusive and the positivity of multi-generational interaction. Music has great power for bringing people together and including musical instruments in a park, playground or trail makes music-making irresistible for people of all cultures, ages, and abilities.
Read their reviews of Percussion Play to learn how great outdoor musical instruments have enhanced their outside spaces.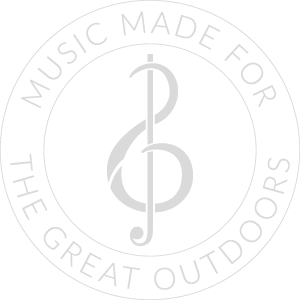 Caroline Speirs - Calums Cabin (a holiday home on the Isle of Bute for children suffering from cancer) Isle of Bute, Scotland
Both children and adults love playing them, it's the first thing the children do, wet or dry run into the garden to enjoy them. They have brought so much joy already.
Case Study
Samantha Booty - 'Best Dementia Care Home' Winner of National Dementia Care Awards 2019 Hampshire UK
East Hill House have fund-raised and purchased two of Percussion Plays amazing outside instruments - we would highly recommend them.
Case Study
John Neumann City of Beaver Dam Parks, Forestry & Facility Supervisor Beaver Dam, Wisconsin, USA
The delivery was fast and every thing was packed very well, nothing was damaged or scuffed. I would not hesitate recommending these instruments as they are durable and really some high quality products that should stand any environment.
Case Study
James J. Peters VA Medical Center The Bronx, New York, USA
You guys are the best, thank you so much
Case Study
Barrets Elementary School Manchester, Missouri, USA
Wanted to let you know that we LOVE our new music instruments!!! They sound amazing!
Case Study
Symphoria ( a musician-led cooperative orchestra) Syracuse, NY Syracuse, New York
Many thanks to you and your team for all your efforts on our behalf. We're excited to get these (instruments) in the ground!
Case Study