Testimonials
Thousands of organizations have come to us wanting our help to bring music and harmony to their parks and playgrounds, schools, nursing homes, hospitals, hospices, museums and family-attractions, and many other different settings.
We strongly believe in extending play beyond the traditional, making play inclusive and the positivity of multi-generational interaction. Music has great power for bringing people together and including musical instruments in a park, playground or trail makes music-making irresistible for people of all cultures, ages, and abilities.
Read their reviews of Percussion Play to learn how great outdoor musical instruments have enhanced their outside spaces.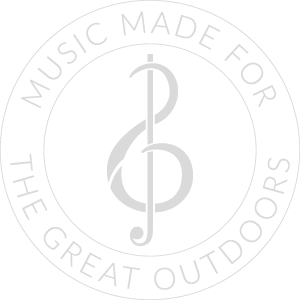 James J. Peters VA Medical Center The Bronx, New York, USA
You guys are the best, thank you so much
Case Study
Barrets Elementary School Manchester, Missouri, USA
Wanted to let you know that we LOVE our new music instruments!!! They sound amazing!
Case Study
Symphoria ( a musician-led cooperative orchestra) Syracuse, NY Syracuse, New York
Many thanks to you and your team for all your efforts on our behalf. We're excited to get these (instruments) in the ground!
Case Study
Princess Cruises Italy
The Percussion Play instruments were successfully assembled and installed on the ship and look amazing. THANK YOU for all of your help during these many months in making this possible. They are beautiful and fit well in the space.
Case Study
Brian Dilman - Memorial Garden Committee Prairie du Chien, USA
We are so excited to have your music instruments in our new Harmony Garden here in Prairie Du Chien (WI USA). It's unique. It stands out. It will draw people to the gardens, which are already a wonderful part of our community.
Case Study
Steven - The Cornerstone Group Lyndale Garden Center, Minnesota, USA
Thank you so much! Our grand opening is in two weeks, and so far everyone loves the instruments.
Case Study