Testimonials
Thousands of organizations have come to us wanting our help to bring music and harmony to their parks and playgrounds, schools, nursing homes, hospitals, hospices, museums and family-attractions, and many other different settings.
We strongly believe in extending play beyond the traditional, making play inclusive and the positivity of multi-generational interaction. Music has great power for bringing people together and including musical instruments in a park, playground or trail makes music-making irresistible for people of all cultures, ages, and abilities.
Read their reviews of Percussion Play to learn how great outdoor musical instruments have enhanced their outside spaces.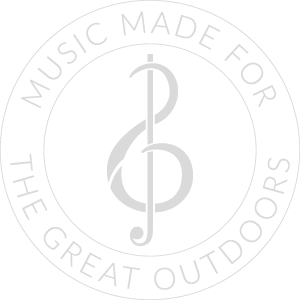 Brad Boardman-Executive Director Morgan Autism Center, San Jose, California
Our students are overjoyed with the new Percussion Play Outdoor Music elements.
Case Study
Dave Fleming - President of the Rotary Club of Wilmington Delaware USA
These instruments we ordered from Percussion Play exceeded our expectations in every way. The quality of the craftsmanship, the obvious durability of the instruments, and the fabulous sounds that they emit were absolutely perfect for our park installation. All aspects of our interaction with the company have been memorable for their professionalism and clear emphasis on customer satisfaction
Case Study
Olly Lowery - Registered Music Therapist Raukatauri Music Therapy Centre Starship Childrens Hospital - Auckland New Zealand
I have found the Percussion Play xylophone and drums to be great instruments for use in music therapy at starship children's hospital. They are durable and weatherproof which means I have been able to use them both inside and outside, and they are easy to wipe down. The pentatonic xylophone has a lovely tone and allows the children to engage in shared music-making without playing any 'wrong notes'.
Case Study
Barbara Cotton - Executive Director, Cape Cod Children's Museum Mashpee, Massachusetts
Everything was packed and shipped perfectly! Can't wait to share the reception. Thank you for all you have done! Truly beautiful!
Case Study
Barbara Cotton - Executive Director, Cape Cod Children's Museum Mashpee, Massachusetts, USA
It was like Christmas here the other day as we excitedly tore open boxes. Tape and shredded cardboard flew askew! Could you hear the "oohs" and "aahs" across the pond? The Sonora came out amazing. It's stunning! We are finishing up the prep work and hope to have it installed by the end of next week! I promise to send pictures!
Case Study
Kokanee Chalets Crawford Bay, British Columbia, Canada
All of a sudden the most beautiful music drifted over on the wind! The kids who live and visit Crawford Bay are so lucky. The Enchanted Playgarden in Crawford Bay Park is fun for kids and adults alike. The musical section of this playground was created by Percussion Play and gives anyone the chance to play some very intuitive instruments that are easy to make sound great. Bring the kids and try them yourselves too! Playing music is not only fun, but one of the few activities that uses your whole brain.
Case Study