Testimonials
Thousands of organizations have come to us wanting our help to bring music and harmony to their parks and playgrounds, schools, nursing homes, hospitals, hospices, museums and family-attractions, and many other different settings.
We strongly believe in extending play beyond the traditional, making play inclusive and the positivity of multi-generational interaction. Music has great power for bringing people together and including musical instruments in a park, playground or trail makes music-making irresistible for people of all cultures, ages, and abilities.
Read their reviews of Percussion Play to learn how great outdoor musical instruments have enhanced their outside spaces.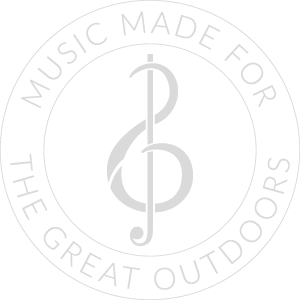 Mike Howie - Hastings Kiwanis Hastings, Nebraska, USA
When we were researching outdoor musical playgrounds we narrowed choices to present to elementary music teachers to Percussion Play and one other company. We wanted to give the teachers a choice so they would have input on the process. Once the teachers saw the images and watched videos of each option they overwhelmingly selected Percussion Play, which we were happy about because it was our first choice, too. We preferred Percussion Play because the instruments look -- and sound -- like real musical instruments. Some of the other options looked like more like a regular playground equipment or toys and did not have the same quality sound. Once the instruments arrived, we were so impressed by how they looked and sounded. It really made everyone very happy we chose Percussion Play.
Case Study
Hastings Music Teacher Hastings, Nebraska, USA
Current fine arts/music education standards in the United States are generally based on the actions of "Create, Perform, Respond, and Connect." As part of the standards, one goal of music education programs is for students to be able to "generate/conceptualize, organize/develop, and refine/complete artistic ideas and work." Not only should students be able to meet these goals INSIDE the school building, by having a space and trained music specialist dedicated to music education, but community members of school-age and beyond should have opportunities to create music OUTSIDE of the school environment as well. This MUSICAL playground equipment offers the unique opportunity for ALL citizens, age 2 to 102, to be able to experiment with sound and sound combinations, and create their own music! Users can create and play alone, or through collaboration with others. This outlet for creativity provides unique benefits not attained in other areas of daily life, and leads to connectedness and well-being that benefit all of us!
Case Study
Hastings Kindergarten Teacher Hastings, Nebraska, USA
As a long time Early Childhood educator and lover of any and everything musical, our recently installed musical playground equipment is such an asset not only for our students but our staff and our community. Music whether vocal or instrumental, is such a universal and integral part of brain development, culture, emotional regulation, and daily life. With the addition of our wonderful outdoor musical playground, our students can now 'make their own kind of music' using emotions, whole body movement, tapping, clapping, dancing, rhythm, and repetition along with the use of cooperating skills. Simply put...music brings joy. We want to thank you for the opportunity to bring JOY to our students, staff and community
Case Study
Dave Fleming Rotary Club of Wilmington Wilmington, Delaware, USA
It is a pleasure to work with a company in which integrity and quality are obvious core values. Consumers deserve to hear from customers whose experience can help them choose from among multiple suppliers. Please do encourage potential clients to contact me. I will be happy to tell them about our very positive experience with Percussion Play.
Case Study
Gregg Perras - Quinterra Group Parent Calgary, Canada
Percussion Play and its owner Robin were nothing short of amazing in their support for our project Quinterra Legacy Garden In Calgary Alberta Canada! Robin helped us choose the 16 instruments that line our musical walkway and performance stage with extreme care and was available 24/7 for prompt discussion despite the time differences with the UK. His personalized customer service was tremendous. He understood the families emotional attachment to our legacy project for five wonderful people who were lost and our cost sensitivities for the Garden. He added a few beautiful touches to the project at his own cost and with loving care. His communication with our project manager was outstanding and he was very, very flexible when snags were encountered. In fact, Percussion Play provided some pieces for the only instrument that we purchased from another manufacturer with no hesitation or cost to us. The Quinterra families cannot thank Robin and his team enough for their help in making our musical garden a reality. The instruments are incredible with beautiful sounds and architecture. They enhance the esthetic of our space and will be a focal point of the Garden for decades to come where families, friends can enjoy various types of music, dance and theatre or just have a picnic and enjoy the incredible views of the water. Percussion Play helped us "Imagine the Possibilities".
Case Study
Janice Burgess, New Leaf Society Burlington Arboretum, NC, USA
We have not yet installed our pieces but I can certainly attest to the wonderful service I got , our elements shipped safely and at the proposed time quoted. From the beginning, we were given accurate information and excellent service.
Case Study