Testimonials
Thousands of organizations have come to us wanting our help to bring music and harmony to their parks and playgrounds, schools, nursing homes, hospitals, hospices, museums and family-attractions, and many other different settings.
We strongly believe in extending play beyond the traditional, making play inclusive and the positivity of multi-generational interaction. Music has great power for bringing people together and including musical instruments in a park, playground or trail makes music-making irresistible for people of all cultures, ages, and abilities.
Read their reviews of Percussion Play to learn how great outdoor musical instruments have enhanced their outside spaces.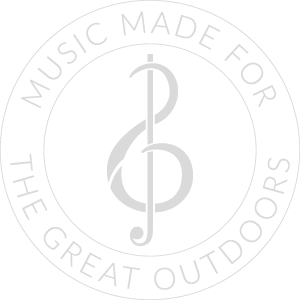 Dave Fleming - President of the Rotary Club of Wilmington Delaware USA
These instruments we ordered from Percussion Play exceeded our expectations in every way. The quality of the craftsmanship, the obvious durability of the instruments, and the fabulous sounds that they emit were absolutely perfect for our park installation. All aspects of our interaction with the company have been memorable for their professionalism and clear emphasis on customer satisfaction
Case Study
Jarrad Bittner - Executive Director Building For Kids Children's Museum, Appleton, Wisconsin
We heard about Percussion Play while we were searching online for potential percussion instruments. We found that Percussion Play had the most competitive prices and best option for what we needed and had options for how we could expand on the music area in the future. Since we purchase items from all over the world, we had no concerns purchasing from a UK based company.
Case Study
Bre Hauboldt - Educator & da Vinci Studio Coordinator Building For Kids Children's Museum
In the art studio we have a section that is all music related, since that is an art form as well. When choosing instruments for this space it was very important to find something durable and that wouldn't be too obnoxious with a bunch of kiddos banging on it. The rainbow trio ensemble is perfect! Before we had this set, we had tried other instruments that fell apart after a couple of weeks. That has not been a problem at all with the rainbow ensemble. No matter how hard the kids bang on the instruments, it always sounds pretty and not obnoxious which is also great! We do use the instruments inside, but they are not too loud or anything. It has been wonderful to see the parents and kids interact together with the instruments. Sometimes we'll have a whole family band back there!
Case Study
Janine Johnson Essex, Iowa, USA
I am from Essex, Iowa, USA and we had the pleasure of meeting Robin and installing 3 pieces in our park last year. This weekend we have a community celebration with many activities in the park. I wanted to share with you that I sat for more than 2 hours in the park today and watched people of ALL ages approach and play the instruments. It was so heart warming to watch this and it reinforced the importance of musical instruments to provide a balance of play options in community areas. I have seen this happen on a regular basis but not when so many other activities were being offered at the same time. The small set of musical offerings have been an asset to our project. Thank you for creating such an important product to share the joy of music in community spaces. Janine Johnson Essex, Iowa.
Case Study
Olly Lowery - Registered Music Therapist Raukatauri Music Therapy Centre Starship Childrens Hospital - Auckland New Zealand
I have found the Percussion Play xylophone and drums to be great instruments for use in music therapy at starship children's hospital. They are durable and weatherproof which means I have been able to use them both inside and outside, and they are easy to wipe down. The pentatonic xylophone has a lovely tone and allows the children to engage in shared music-making without playing any 'wrong notes'.
Case Study
Anna Moore - NZ Registered Music Therapist Nelson, Marlborough & Tasman, New Zealand
Recently Pollard Park in Blenheim has had some brand new percussion instruments, courtesy of Percussion Play, installed in the new playground. The drums, vibraphone and tonal chimes have been met with massive excitement from the whole community. People are going to the park now specifically to check out these instruments! Not only are they colourful and accessible height-wise for children, the quality of the instruments is outstanding, meaning they make a fantastic sound. This robustness means they will stand the test of time and be able to handle being in the outdoors for many years to come. Thank you so much on behalf of the Blenheim community - the percussion instruments have been a roaring success! '
Case Study