Testimonials
Thousands of organisations have come to us wanting our help to bring music and harmony to their parks and playgrounds, schools, nursing homes, hospitals, hospices, museums and family-attractions and many other different settings.
We strongly believe in extending play beyond the traditional, making play inclusive and the positivity of multi-generational interaction. Music has a great power for bringing people together and including musical instruments in a park, playground or trail makes music-making irresistible for people of all cultures, ages and ability.
Read their reviews of Percussion Play to learn how great outdoor musical instruments have enhanced their outside spaces.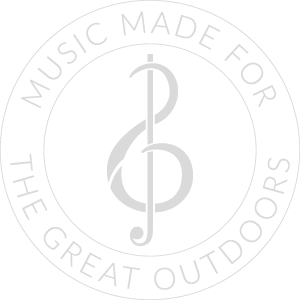 James J. Peters VA Medical Center The Bronx, New York, USA
You guys are the best, thank you so much
Case Study
Elder Centre Skovhuset (Head of Physiotherapy) Denmark
Once installed we quickly saw that the area with the instruments in became a place to socialise and has become a place where families go to play together. They have also been especially beneficial to our residents with dementia as they encourage them to go outdoors and to use the music to help them communicate.
Case Study
Elder Centre Manager Barchester Care Home
One of the residents here has already said that when his grandson visits he has now got somewhere to take him and they can enjoy making music together. The amount of pleasure they bring cannot be underestimated.
Case Study
Director - Future Homes Development UK
Our lovely courtyard lacked anything that was sculptural, create curiosity and encourage activity. Now we have the musical instruments which do all three! They are used extensively by passers-by as it is impossible to walk past them and not have a go. A very good investment.
Case Study
Barrets Elementary School Manchester, Missouri, USA
Wanted to let you know that we LOVE our new music instruments!!! They sound amazing!
Case Study
Rashida Sabbir - Director of Pan India Play
"Outdoor musical instruments are unheard of to most in India and most people are amazed and thrilled by the concept! Some have seen them (and loved them) on their travels abroad but never have they seen them installed back home, which is exactly why I wanted to get this to India."
Case Study