Testimonials
Thousands of organisations have come to us wanting our help to bring music and harmony to their parks and playgrounds, schools, nursing homes, hospitals, hospices, museums and family-attractions and many other different settings.
We strongly believe in extending play beyond the traditional, making play inclusive and the positivity of multi-generational interaction. Music has a great power for bringing people together and including musical instruments in a park, playground or trail makes music-making irresistible for people of all cultures, ages and ability.
Read their reviews of Percussion Play to learn how great outdoor musical instruments have enhanced their outside spaces.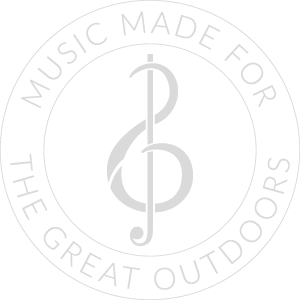 Melissa Quinn - Hebrew Academy for Special Children New York, USA
Love love love the instruments! Thanks for all your help during the ordering process and your kindness I loved doing business with you guys. Thanks again!
Case Study
Matt Cosgrove - Director Webster County Conservation Board Iowa, USA
Thank You! The instruments are a great addition to our playscape!
Case Study
Lions Park (Music Therapist) Søllerød, Denmark
We've just installed the instruments and both I and several of the staff have had fun with the residents in the new musical garden. One lady in her 70's has moderately severe dementia,. When she was younger she would play the piano, however whenever I tried playing the piano with her during our sessions she would become frustrated and upset because she was no longer able to play 'correctly'. However, taking her into the garden to play the pentatonic instruments which she could just play and explore, with no wrong notes, her senses were opened and music making became enjoyable again.
Case Study
James J. Peters VA Medical Center The Bronx, New York, USA
You guys are the best, thank you so much
Case Study
Elder Centre Skovhuset (Head of Physiotherapy) Denmark
Once installed we quickly saw that the area with the instruments in became a place to socialise and has become a place where families go to play together. They have also been especially beneficial to our residents with dementia as they encourage them to go outdoors and to use the music to help them communicate.
Case Study
Elder Centre Manager Barchester Care Home
One of the residents here has already said that when his grandson visits he has now got somewhere to take him and they can enjoy making music together. The amount of pleasure they bring cannot be underestimated.
Case Study