Testimonials
Thousands of organizations have come to us wanting our help to bring music and harmony to their parks and playgrounds, schools, nursing homes, hospitals, hospices, museums and family-attractions, and many other different settings.
We strongly believe in extending play beyond the traditional, making play inclusive and the positivity of multi-generational interaction. Music has great power for bringing people together and including musical instruments in a park, playground or trail makes music-making irresistible for people of all cultures, ages, and abilities.
Read their reviews of Percussion Play to learn how great outdoor musical instruments have enhanced their outside spaces.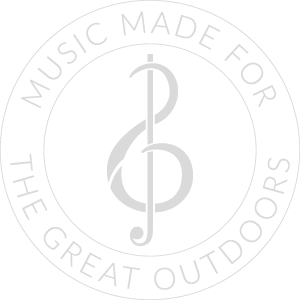 Fifth Grade Teacher - Hastings Nebraska Hastings, Nebraska, USA
The students are excited and enjoying them. Students who do not play much have found themselves being on the instruments. It provides the non-sport upper elementary kids an outlet
Case Study
Diane Muller Hansen Desert Hills Mortuary, Phoenix, AZ
"I just visited Hansen Desert Hills Mortuary in Phoenix AZ today to see their new healing garden. The bells are a comforting addition to this peaceful space".
Case Study
Clive Farmer Estates & Facilities Manager Kingsweston School Bristol, UK
Of the head teachers whom have visited the school thus far, to say that they are envious of our outdoor musical space would be an understatement!
Case Study
Suzanne Baxter Aurora St Christopher's School, Bristol UK
I just wanted to say a huge thank you for your time, effort and patience. Your musical instruments are beautiful and such a fitting tribute to my son Harry. They both look and sound incredible - the sound is so strong and pure, and the craftmanship is outstanding. Both the children and carers love them. We had a 'grand opening' of 'Harry's musical garden' and a 'Celebration of Harry's life' on the last day of term with music, photos, ice cream and sunshine. It was emotional but so full of love and memories - the instruments took pride of place.
Case Study
Brad Boardman-Executive Director Morgan Autism Center, San Jose, California
Our students are overjoyed with the new Percussion Play Outdoor Music elements.
Case Study
Dave Fleming - President of the Rotary Club of Wilmington Delaware USA
These instruments we ordered from Percussion Play exceeded our expectations in every way. The quality of the craftsmanship, the obvious durability of the instruments, and the fabulous sounds that they emit were absolutely perfect for our park installation. All aspects of our interaction with the company have been memorable for their professionalism and clear emphasis on customer satisfaction
Case Study