Testimonials
Thousands of organisations have come to us wanting our help to bring music and harmony to their parks and playgrounds, schools, nursing homes, hospitals, hospices, museums and family-attractions and many other different settings.
We strongly believe in extending play beyond the traditional, making play inclusive and the positivity of multi-generational interaction. Music has a great power for bringing people together and including musical instruments in a park, playground or trail makes music-making irresistible for people of all cultures, ages and ability.
Read their reviews of Percussion Play to learn how great outdoor musical instruments have enhanced their outside spaces.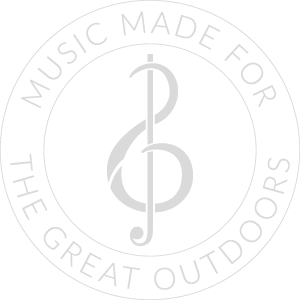 Laura H. Lieneck, LLA Senior Landscape Architect New Jersey, USA
Our newly installed Tubular Bells look and sound beautiful! They have a mellow, long-lasting, layered sound that is peaceful and soothing. We placed them as a sculptural accent piece, for park visitors—of all ages, to discover on their own. Clients of all physical abilities can surround themselves in sound and vibration by standing or sitting at the center of the chimes. Robin Ashfield and his staff of designers and creators are excited about the work they do, and were eager to share their knowledge of the instruments and make recommendations. The chimes arrived on schedule, in good condition. I look forward to more purchases from Percussion Play.
Case Study
Jane Laws - Elm Road Primary School Wisbech, Cambridgeshire
Firstly I would like to thank you for the fast and efficient way you have dealt with our recent order. From the very first contact we have had I have been impressed. I look forward to using you again in the future.
Case Study
Jane Laws - Elm Road School Wisbech, Cambridgeshire
To make a lasting memorial place for a boy who loved music, colour and butterfiles we investigated purchasing musical instruments. The first website we looked at was Percussion Play and from the first communication with the company we have been very impressed. Everyone has been extremely helpful and the service we have received has been thorough and efficient. We were delighted our instruments arrived quickly, were of an excellent quality and easy to install. We are looking forward to purchasing a new babel drum in the new academic year to complete our special area.
Case Study
Alexa Wheaton - Owner Zuma Zoo Daycare Montezuma, Iowa, USA
The new musical instruments have added great educational value to the playground. It has been so fun to watch our kids interact with one another while playing. We especially love the xylophone that has the songs with the color-coded notes to play
Case Study
Sarah Wyper - Project Coordinator Wiston Lodge (Charity focused on Children and Vulnerable Adults) Wiston, South Lanarkshire, Scotland
We are delighted with the instruments!
Case Study
Samantha Booty - 'Best Dementia Care Home' Winner of National Dementia Care Awards 2019 Hampshire UK
East Hill House have fund-raised and purchased two of Percussion Plays amazing outside instruments - we would highly recommend them.
Case Study