Testimonials
Thousands of organizations have come to us wanting our help to bring music and harmony to their parks and playgrounds, schools, nursing homes, hospitals, hospices, museums and family-attractions, and many other different settings.
We strongly believe in extending play beyond the traditional, making play inclusive and the positivity of multi-generational interaction. Music has great power for bringing people together and including musical instruments in a park, playground or trail makes music-making irresistible for people of all cultures, ages, and abilities.
Read their reviews of Percussion Play to learn how great outdoor musical instruments have enhanced their outside spaces.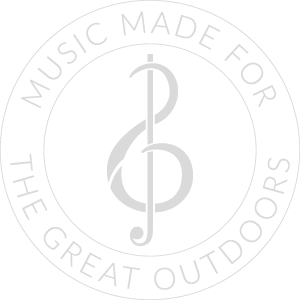 Jane Laws - Elm Road School Wisbech, Cambridgeshire
To make a lasting memorial place for a boy who loved music, colour and butterfiles we investigated purchasing musical instruments. The first website we looked at was Percussion Play and from the first communication with the company we have been very impressed. Everyone has been extremely helpful and the service we have received has been thorough and efficient. We were delighted our instruments arrived quickly, were of an excellent quality and easy to install. We are looking forward to purchasing a new babel drum in the new academic year to complete our special area.
Case Study
Jane Laws - Elm Road Primary School Wisbech, Cambridgeshire
Firstly I would like to thank you for the fast and efficient way you have dealt with our recent order. From the very first contact we have had I have been impressed. I look forward to using you again in the future.
Case Study
Jaxons Chance (Visitor) National Forest Adventure Farm Burton-on-Trent, UK
It was so nice to have a playground feature that is so accessible for a wheelchair. Well done to everyone who made this happen. We will definitely be back!
Case Study
Kokanee Chalets Crawford Bay, British Columbia, Canada
All of a sudden the most beautiful music drifted over on the wind! The kids who live and visit Crawford Bay are so lucky. The Enchanted Playgarden in Crawford Bay Park is fun for kids and adults alike. The musical section of this playground was created by Percussion Play and gives anyone the chance to play some very intuitive instruments that are easy to make sound great. Bring the kids and try them yourselves too! Playing music is not only fun, but one of the few activities that uses your whole brain.
Case Study
Sandy Rusher, Principal, Park Hill Elementary Kansas, USA
"It's awesome to hear the music playing and it's a beautiful, engaging space for students."
Case Study
Falon Mihalic - Landscape Architect & Project Manager Houston Texas
"The kids experience so much joy when interacting with the instruments. You can see it in their faces that they are delighted."
Case Study